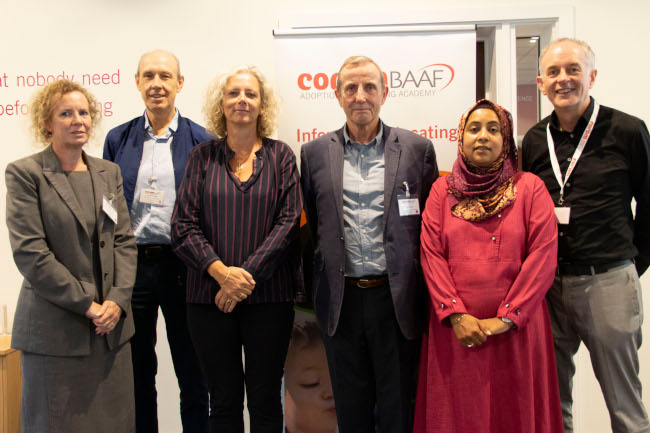 The annual CoramBAAF agency members' reception took place on 12 September. It was the first to be held in the recently opened Queen Elizabeth II Conference Centre and many attending said it was the best so far!
We were delighted that so many members travelled from agencies and local authorities across the country to join us and take part. This popular event provides an opportunity for CoramBAAF members, staff and invited speakers to share views on current issues facing family placement services, and ways of tackling them.  
Chaired by Paul Curran, the Chair of CoramBAAF's Board of Directors, the programme featured two external speakers plus three presentations from CoramBAAF staff: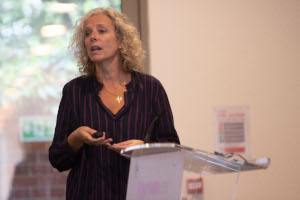 Isabelle Trowler, the government's Chief Social Worker focused on the increase in care proceedings in England – arguing that the current approach was not necessarily in the best interests of children and that the courts should not be involved in 'borderline' cases. She provided insight into research that suggested that current social workers were more likely to push for cases to go to court than was the case in the past couple of decades.
Dr Sariya Cheruvallil–Contractor, Assistant Professor in Faith and Peaceful Relations, Coventry University, an active member of CoramBAAF's BME Perspectives Advisory Committee (BMEPAC) talked about her work on highlighting Muslim children's experience in the care system and on assisting 60 leading Islamic scholars to create new Islamic guidance on adoption and fostering in the UK. She praised CoramBAAF for its advice and practical assistance during her research.
John Simmonds, Alexandra Conroy Harris and Kevin Lowe showcased different aspects of CoramBAAF's work. John, our Director of Policy, Research and Development, focused on ways in which we influence policy makers including the courts around Special Guardianship via work with the Nuffield Family Justice Observatory which contributed to interim guidance from the Family Justice Council. Alexandra, our Legal Consultant, expanded on this topic by steering delegates through a court case, illustrating how our work was now influencing decision-making on the ground.
Kevin, our Policy and Research Team Manager, concluded the presentations by explaining the work CoramBAAF has carried out with the International Organization for Migration (IOM) and partners in Austria, Belgium, Greece, Luxembourg and Poland to create a training programme for foster carers looking after unaccompanied migrant children. 
The event concluded with members meeting with CoramBAAF staff in small groups to discuss the issues raised by the presentations and to suggest ways that CoramBAAF might support them further in their work. 
Don't miss your chance to attend the 2020 member's reception. Plans are already underway so look out for future announcements!