Author of Proud Parents, Nicola Hill became a foster parent with her partner Laura for the London Borough of Hackney in 2010, after realising there was a national and local shortage of foster carers.
For this year's LGBT Fostering and Adoption Week Nicola offers her top 10 tips to foster care…
Nicola - "We always wanted to have children in our lives and since fostering our lives have been very child-focused. We have had two long term placements and have been rewarded by making a difference to young people's lives by helping them to achieve success at school, showing them different countries, activities and raising their aspirations. We have witnessed and supported their personal and academic achievements and built within them a confidence that enables them to try things that they may have never considered. Yet The journey has been hard at times, and emotionally draining and challenging. I would say to anyone thinking about fostering to consider the change it will have on your life. If you are doing it with a partner, make sure you have a robust relationship and support network: join online forums, talk to friends and family and don't bottle things up. You need to be resilient, assertive and willing to advocate for the children, so read as much as you can. Through it all, make sure you also take care of yourself. I hope my tips help you on the journey to fostering and making a difference to vulnerable children and young people's lives."
Find out about the child – know as much as possible about children before agreeing to a placement.
Types of placements – find out about the difference between short and long-term fostering and work out what suits you, your family, commitments and lifestyle.
Do your research and find out about support available – check with other foster carers, read as much as possible and join online forums.
Speak up – don't be afraid to disagree with professionals; you will know the child better than anyone else, and your insight and experience should be valued.
Advocate for the child – research schools, universities and funding etc and fight for what the child in your care deserves and is entitled to.
Child identity - Make an effort to help children with their identity. Be prepared to support a child through contact with birth families if it's agreed to be in their best interest.
Perspective – don't be hard on yourself if things go wrong. Learn to accept you can't ever make right what has happened in the past, but never underestimate what you are offering now, even if the child is struggling to make use of that.
Stay strong ––you need self-motivation, resilience and inner strength, as the children may be challenging and reject your efforts.
Support networks – make sure you have a wide support network and renew it if people can't support you for any reason.
Take breaks – make sure you focus on self-care to avoid burnout.
Nicola Hill fosters with the London Borough of Hackney, find out more about fostering on the hackney.gov.uk website and on our website.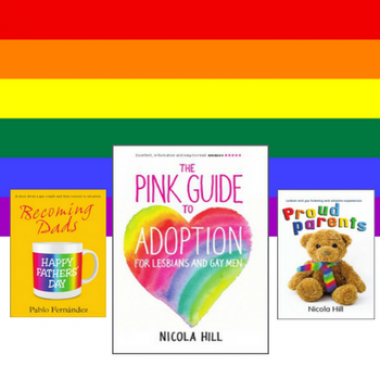 CoramBAAF is delighted to support LGBT Adoption and Fostering Week 2018
CoramBAAF has long been a committed supporter of the LGBT adoption and fostering community. Find out more about how we can support you.
Find out more