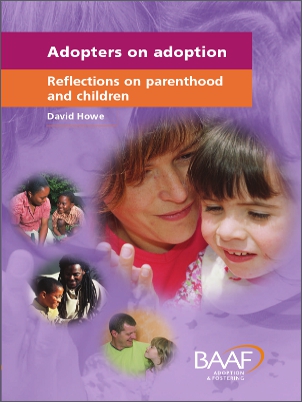 Adopters on adoption PDF ONLY
£10.00
Adoption has long held a special place in the public imagination and has also raised many fundamental questions for both adopted people and their adoptive parents. How does it feel to care for someone else's child? How do adopters feel about birth parents? What is the balance of influence between children's inherited characteristics and the way they are raised?
This absorbing collection of personal stories gives voice to adopters' experiences, thoughts and observations about adoption. Based on interviews with 120 adoptive families, it explores their journey from initial thoughts about adoption to supporting their adopted child into adulthood.
Who is this book for?
An essential read for prospective adopters, adoptive parents and adopted people, and anyone who wants to gain insight into the emotions and experiences of adoption.
What you will find in this book
The book includes adopters' feelings about:
themselves and their families
wanting to adopt
being 'perfect parents'
adopting children of different ages
secure children, anxious to please children, angry children, uninvolved and wary children
birth mothers and the impact of biology
This book is out of print. It can be downloaded free by CoramBAAF members from the members' area of the website. The pdf file can be purchased by non-members.