Primary tabs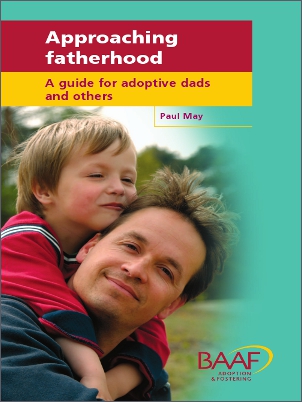 Approaching fatherhood
Sorry, this title is currently out of stock.
What's it like being an adoptive dad? How do you go about adopting a child, preparing for a new kind of family life, and dealing with the challenges along the way? How do men fit into the adoption process?
This is the first book in the UK to combine adoptive fathers' experiences with a guide to the adoption process – from the man's point of view. In a time when our understanding of fathers and their roles is under scrutiny, this book is a welcome addition. Fathers have largely been silent and unstudied figures in the adoption world. And yet they play a crucial role in the success of adoptive placements, helping their children to live the secure, happy lives they deserve.
This timely book examines who some of these adoptive dads are, how they tick and what they make of the families they create.
Who is this book for?
This book is ideal for men who are thinking about adoption, or going through the assessment process.
What you will find in this book
This book explores:
How men consider adoption
Preparing for adoption
The preparation and assessment process
Searching for children: the matching stage
Placement: men meet their children
A new normality: adoptive fathers and adoptive life
Supporting adoptive fathers: what and who can help
Author
Paul May is a freelance writer, business consultant, and adoptive father of two girls.
Sorry, but this product is currently out of stock.