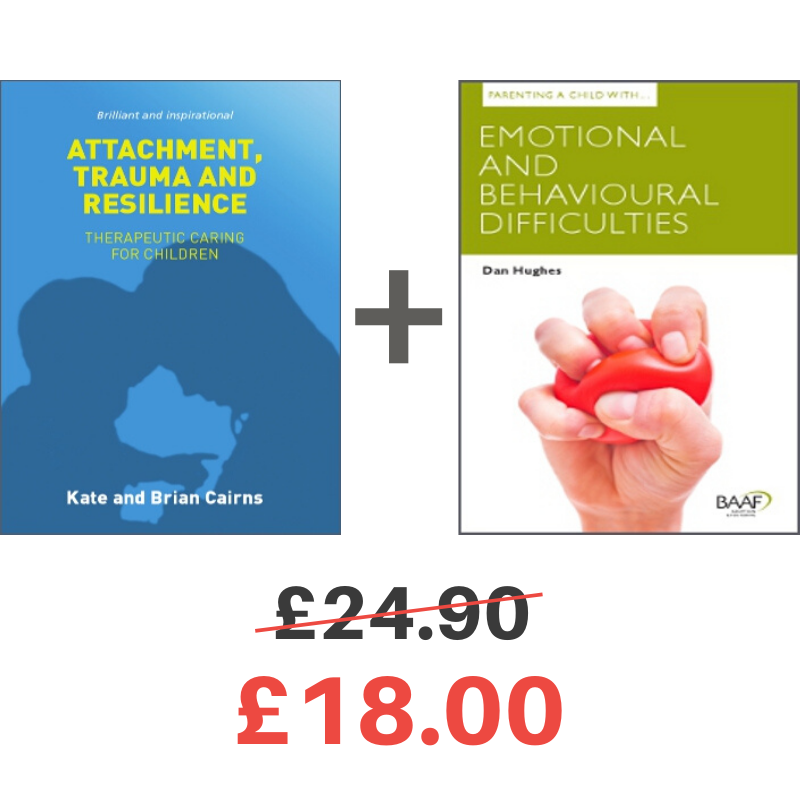 Attachment, trauma and resilience + Parenting a child with emotional and behavioural difficulties
£24.90
£18.00
Get these two parenting guides for the special offer price of just £18.00!
Attachment, trauma and resilience
Over a 25-year period Kate and Brian Cairns, who are social workers and trainers by profession, fostered 12 children, along with their three birth children.
In this practical and moving book, they draw on their rich personal and professional experience to offer an insight into the realities of family life with children who have experienced attachment difficulties, loss, abuse and trauma.
Parenting Matters: Parenting a child with emotional and behavioural difficulties
Due to their early experiences of loss and lack of care, many adopted and looked after children experience emotional and behavioural difficulties. If you are looking to adopt a child, this guide will give you practical and realistic information on what these difficulties may be. It also covers their symptoms, prognosis and treatment.
This book provides expert knowledge coupled with facts, figures and guidance presented in a straightforward and accessible style.