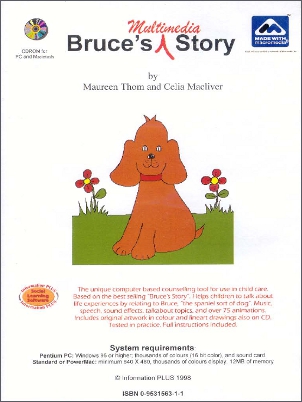 Bruce's multimedia story
£34.00
This unique computer based counselling tool for use in child care helps children to talk about life experiences by relating to Bruce, "the spaniel sort of dog". Bruce's multimedia story is based on the best selling Bruce's story and raises the same issues about identity and change as the original book but the electronic version capitalises on children's natural interest in computer-based activities. It introduces animation, sound effects, music, speech and interactivity to make the whole experience more interesting and more fun and hence more productive for worker and child together.
Who is this for?
This resource is ideal for all those doing life story work with children. 
What does the product include?
This resource includes full instructions for those using the product with children. 
Please note that this CD-ROM is not compatible with Mac OS 10.10 or higher.