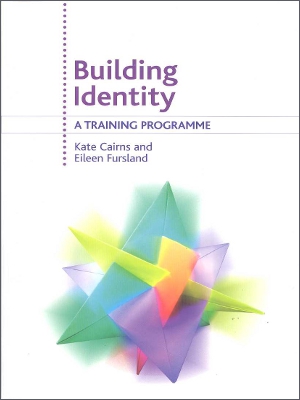 Building identity
Many children in care will have suffered neglect, rejection or abuse, and a number of moves between carers. The stress of these experiences can damage brain development and affect children in countless ways, including the way children see themselves and relate to others, causing long-term damage to their sense of identity and self-esteem.
Part of the role of carers is to help children build a positive identity. Understanding how this forms – how we identify with some people and groups, and differentiate ourselves from others – gives carers insight into why this is difficult for children in care. This training pack will enable carers to help children overcome their early disruptive experiences and boost their identity and self-esteem.
Who is this book for?
This course is designed to be carried out by fostering workers, for foster carers.
What you will find in this book
This course consists of four interlinked modules – Identity and child development: celebrating diversity in the care of traumatised children; Life story work: enabling children to make sense of their lives; Family ties: working with issues in the care of siblings; and Contact: issues of identity and stability.
Subjects covered include:
Identity, diversity and infant attachment;
Enabling traumatised children to form a strong sense of identity;
Child development and the creation of narrative using life story work;
The complexity of sibling relationships and how to work with these issues;
The role of assessment and planning;
The complexity of contact;
Making child-centred contact plans.
The accompanying CD-ROM contains PowerPoint slide presentations and handouts, designed to accompany the two modules.
Author
Kate Cairns is a social worker and social work teacher. With her partner, Brian, and their three birth children, she provided permanence for a group of 12 looked after children, all of whom are now adult. She is the author of the bestselling Attachment trauma and resilience.
Eileen Fursland is a professional freelance writer. She has written a number of books and feature stories for magazines.
Sorry, but this product is currently out of stock.
Reviews
Kate Cairns and Eileen Fursland have developed a comprehensive and flexible training programme. It aims to empower social workers, foster carers, adoptive families and residential staff to actively build positive identities with children in their care. This is a really valuable resource and its strength is that it provides an excellent training programme that is easily delivered and immensely flexible. It would be invaluable for foster carers and adoptive families and would also be useful for all professionals working with traumatised children.
Sarah Stott, Children's Guardian, Seen and Heard Volume 19:1