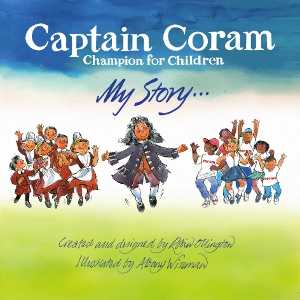 Captain Coram - Champion for children
£6.99
This illustrated book for children aged 7-11 tells the story of the amazing pioneer Thomas Coram who began the UK's first children's charity.
Thomas Coram was a sea captain who made his name building ships in America. So why did England's first ever children's charity come to be named after him? Read his amazing story and find out!
This book tells the story of Thomas Coram and how he established the Foundling Museum, which is now the charity more simply known as Coram. It follows his journey to America, his return to London to find abandoned babies in the streets, and how he had help from famous figures like Hogarth and Handel to raise awareness and money for the hospital for vulnerable children.
Accessible and easy to read the book contains beautiful watercolour illustrations. It includes information about the Coram charity today and how children can engage with the organisation.
The author and illustrator
Robin Ollington and Albany Wiseman have been working together for over 40 years.They have worked with Coram for over 15 years and have produced other children's books.