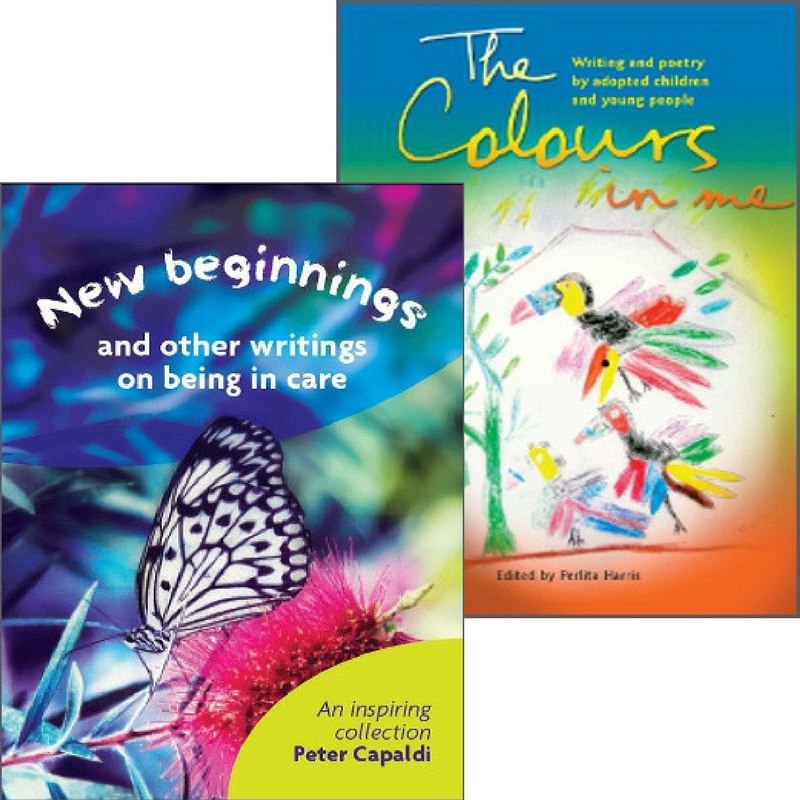 New beginnings + The colours in me - only £12
£17.95
Buy these two books together for only £12 and gain unique perspectives on being in care.
New beginnings and other writings on being in care
This rare and rich collection of poetry and writing throws the spotlight on living 'in care' - a subject rarely explored in literature and yet experienced by more than 60,000 children in the UK every year. New Beginnings will be of interest to foster carers, social work and other child care professionals, care leavers and children living in care.
The colours in me
What do adopted children and young people really feel about being adopted? How do they feel about being parted from birth parents and siblings and, for some, their country of birth? This unique collection of poetry, prose and artwork allows 80 contributors to tell it like it is. Intensely moving, it reveals how it feels and what it means to be adopted. With extraordinary clarity and candour, the contributors – ranging from 4 to 20 years of age – describe the huge changes that adoption brings and the impact of these on their identity, relationships and understanding of the meaning of "family".
Sorry, but this product is currently out of stock.