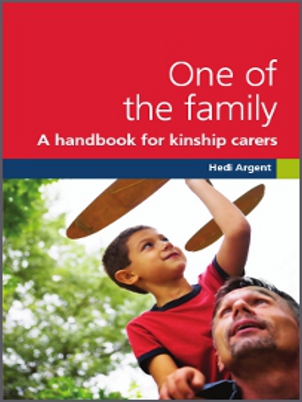 One of the family
£6.50
Have you found yourself having to look after the child of a relative or a close friend, perhaps because of a crisis? Are you unsure of what your responsibilities are, how you can best support the child, and what help is available to you?
Grannies and granddads, aunties and uncles, adult sisters and brothers and close friends have traditionally stepped in at times of family crises and looked after their nephews and nieces, grandchildren and "godchildren" for a day, a week, a few months or a lifetime. Sometimes they give shelter when children are at risk; sometimes they offer stability when the children's home life is chaotic; and sometimes they just enjoy sharing in the care of the family's children. In this sense, "kinship" describes a social network rather than a blood relationship.
This handbook aims to give families and friends who are kinship carers, or may become kinship carers, information about the choices they can make, the assessment process, the legal framework, the child care system, the support they can expect and the financial help available. It discusses some of the most common problems faced by kinship carers who have to balance the interests of the child, and the child.
Who is this book for?
Existing kinship carers who look after a relative's or a friend's child, or those who may become kinship carers.
What you will find in this book
The book covers the following:
Why kinship care?
What's right for you and your family?
What do the children want and need?
Parenting again?
Starting from scratch or adding on?
Staying together or living apart?
What are the choices?
What does it all mean?
What exactly is a Family Group Conference?
What are assessments for?
What kind of support is available?
A kinship care story
And finally… good advice
Author
Hedi Argent is an independent adoption consultant, trainer and freelance writer. She has written and edited many books for CoramBAAF including Adopting a brother or sister, Dealing with disruption and a guide for children about kinship care, Kinship care: what it is and what it means.