Primary tabs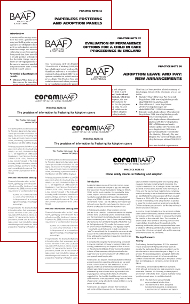 PN 68: Reducing the risks of environmental tobacco smoke for looked after children and their carers
£2.50
This Practice Note provides updated guidance and  recommendations for agencies that considers the significant health disadvantages of placing a child in a smoking household against the positive  elements of any such placement.
Available free as a PDF version for all CoramBAAF members (log in to the Members' area). Click here to find out more about becoming a member.
Published May 2018, replaces Practice Note 51.