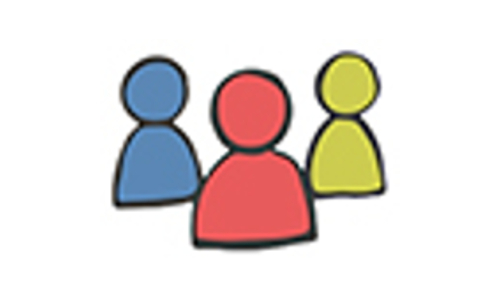 Adoption support: learning from adoptive families' experiences - CoramBAAF conference
 

PRICES START FROM JUST £110.

DISCOUNTED RATES FOR CORAMBAAF MEMBERS. 
THEME
The government plans to fund new regional Centres of Excellence for Adoption Support. These Centres are expected to understand, listen and respond positively to what adopted children and/or their adoptive families say about the support they need, so that service-users' voices help to shape the provision of future adoption support services.
The government is therefore putting a strong emphasis on the importance of regional adoption agencies' partnership and strengths-based working with adoptive families. There is an increasing sense that the good care of adopted children needs to be a shared responsibility, in which the particular expertise and insight of, and demands on, adoptive parents are recognised.
Over the last 30 years or so, research has consistently shown that adoptive families need support from therapeutic and mental health services, and health and education services. In addition, adoptive families need support groups, advice and information, training, and financial support. Research has also demonstrated the need for birth families to have access to a range of support services such as counselling, advice and information, both before and after adoption. But what are adoptive and birth families currently experiencing? What are they saying about the nature of the support services they need and how they should be assessed for services? And how should we go about listening to their voices? How can we understand and use what they say to influence service development?
To answer these questions, this conference will shine a spotlight on Yorkshire and Humber's Regional Adoption Agency's (One Adoption's) exemplary work to listen to what adoptive and birth families are saying about their needs. We will learn how one of the new regional centres of excellence for adoption support, One Adoption, is listening and responding to what the adoptive and birth families have to say. There will also be opportunities to reflect on the learning from One Adoption's adoptive and birth families' experiences in relation to findings from national and international research on adoption support.
AIMS
The conference aims to identify and explore:
effective methods for listening to adoptive and birth families' voices 
key messages from adoptive and birth families about their needs for support
effective approaches to using these messages to shape services and improve assessments
how voluntary agencies respond to adopters' and birth families' voices in responding to tenders
WHO SHOULD ATTEND
The conference will be of particular interest to local authority, voluntary adoption agency (VAA) and adoption support agency (ASA) social workers and team managers, adoption teams, child care teams, children's guardians, CAFCASS, adoption panel members and advisers, adoption support services advisers (ASSAs), CAMHS workers, health and education professionals, adoptive parents and others involved in care planning for children and young people.
CHAIR
Mark Owers, Adoptive Parent and Professional Adviser to the Department for Education's Adoption Leadership Board
SPEAKERS INCLUDE:
Dr John Simmonds OBE, Adoptive Parent and Director of Policy, Research & Development, CoramBAAF Adoption & Fostering Academy
Dr Beth Neil, Professor of Social Work, University of East Anglia
Tanya Killick, Project Lead, Adopted Teens Identify Project (AT-iD), PAC-UK and a young person from AT-iD
Marnie Freeman-Hacker, Andrew Mouse, Samantha Parkin, Adoptive Parents and Adoption Development Co-ordinators, PAC-UK and One Adoption
Mike Hancock, Head of Adult Services, Leeds, PAC-UK
Sarah Johal, Head of One Adoption West Yorkshire
Julie McVeigh, Project Manager, One Adoption's Voluntary Agency Alliance
PROGRAMME
9.30 Registration and refreshments
10.00 Welcome and introduction by chair
Mark Owers
10.10 Adoptive families – what they want
Beth Neil
10.50 Support for adoptive families
Andrew Mouse, Marnie Freeman-Hacker and Sam Parkin
11.20 Refreshment break
11.40 Support for adopted teens
Tanya Killick
12.10 Support for birth families
Mike Hancock
12.40 Questions and discussion with panel of morning speakers
1.00 Lunch and film screening of the 'Voices', from the AT-iD Project, PAC-UK
2.00 Regional and national responses to adoptive and birth families' experiences
Sarah Johal, Mark Owers and Judith McVeigh
2.40 Improving the quality of assessments for adoption support
John Simmonds and Beth Neil
3.10 Refreshment break
3.30 Questions and discussion with afternoon speakers
3.50 Joint closing remarks by chair and comments from delegates
4.00 Close
TIME
Registration 9.30am
Start 10.00am
Close 4.00pm
Refreshments/lunch provided
FEES
Full or associate CoramBAAF member discounted rate
£150.00 + £30.00 VAT Total - £180.00
Individual CoramBAAF member discounted rate
£110.00 + £22.00 VAT Total - £132.00
Non-member standard rate
£250.00 + £50.00 VAT - Total £300.00
CONTACT
Telephone 020 7520 7520
Email conferences@corambaaf.org.uk
MEMBERSHIP DISCOUNT FOR CONFERENCES
Don't forget to log into your account before checkout to receive your membership discount on conference bookings. Not a member of CoramBAAF? Read about the benefits of CoramBAAF membership for individuals and organisations.
Need help logging in? If you're having trouble logging in, please see this page for help.
Sorry, but this event has passed and tickets can no longer be purchased.