Primary tabs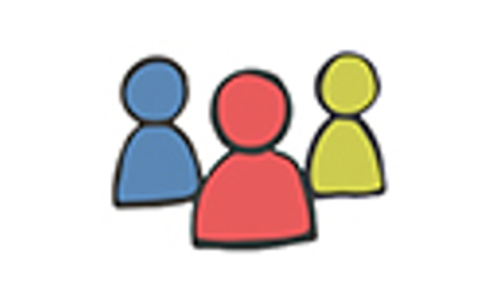 Are we making a difference? Working together to improve outcomes for looked after and adopted children - CoramBAAF Health Group conference
CORAMBAAF MEMBERS - LOG IN TO THE WEBSITE TO RECEIVE YOUR REDUCED MEMBERSHIP RATE
CPD POINTS
CME: 6 HOURS
RCPCH: APPLIED FOR
THEME
A day to reflect on outcomes-based practice.
Achieving positive outcomes requires planning, provision of care and commitment from multiple partners / agencies. During this conference we will look at how different parts of the health, legal, education and social care system evaluate outcomes. We will explore how combined efforts and interactions are key in a whole system approach and reflect on the multiple factors that affect outcomes for looked after and adopted children.
It is important to evaluate practice and interventions, and health professionals should be able to describe their service provision in terms of performance, quality and outcomes. Performance is not synonymous with outcome. We need to be able to describe how we identify, define and measure outcomes.
There will be presentations from new areas of research, including using SDQs (Strengths and Difficulties Questionnaire). We will consider a model for outcomes-based practice and reflect on how health professionals work within the multiagency team.
Networking dinner on Sunday 30 June 2019 (evening)
Delegates will also have the option of joining colleagues the day before for the networking dinner on the evening of Sunday 30 June at a local restaurant. The cost of dinner is not included in the delegate fee. For more information please contact the conference team.
SPEAKERS
Dr Rachel Hiller, Prize Research Fellow, Department of Psychology, University of Bath
The mental health and service-access of young people in care: what do we know and what can we do?
This talk will present a series of research projects about the mental health and wellbeing of young people in care, with a particular focus on how services are responding to these needs and what these issues mean for broader outcomes, such as school and placements. This will include what research can tell us about why some young people in care develop psychological difficulties, while others are relatively resilient to their early experiences; how psychological difficulties develop when young people enter care; how mental health and broader services are responding to these issues (particularly focused on the role of the routinely-collected SDQ); and what the overall picture means for wellbeing outcomes.
Linda Briheim-Crookall, Head of Policy & Practice Development, Bright Spots, Coram Voice
Bright Spots.. insights from children and young people
Joan Hunt, Independent Social Worker Trainer
The calm beneath the storm: reflections of adoption disruption
Disruptions happen, yet they often take us by surprise, we are puzzled, the matches were made with such promise and hope for the child's future. Blame quickly follows and no one escapes. Today we will consider adoption disruption, its mechanics, its very many dimensions and importantly what is the role in this as health professionals?
Dr Patricia D. Jackson OBE, FRCPCH, Honorary Fellow University of Edinburgh, Co-Chair Sign Guideline Group for Children & Young People Exposed Prenatally to Alcohol (Healthcare Improvement Scotland)
Improving outcomes for those children and young people affected prenatally by exposure to alcohol
Katy Burch, Institute Public Care, Brookes University
Evaluating health and other outcomes for children in care and who are adopted: experience and findings from two national studies in England and Wales
This presentation will draw on two national studies undertaken recently by the Institute of Public Care at Oxford Brookes University:
An Analysis of Outcomes for Children and Young People 4 to 5 years after a final Care Order (Wales) 2018
An Evaluation of the Adoption Support Fund (ASF) in England 2018-2020
It will explore the approach taken and measures used to evaluate outcomes in these 2 different evaluations, and evidence in support of how outcomes are affected by a number of factors including: the child's journey into care, the quality of care and key relationships, stability / disruptions, and targeted support.
Dr John Simmonds OBE, Director of Policy, Research & Development, CoramBAAF Adoption & Fostering Academy
Permanency…. The key to positive outcomes for children
WHO SHOULD ATTEND
Agency medical advisers, named and designated doctors and nurses, GPs, health visitors, school nurses, midwives and specialist nurses for looked after children, health professionals for disabled children, designated heads and teachers for looked after children, social workers, children's guardians, adoption and fostering panel members, independent reviewing officers, mental health workers, psychiatrists and psychologists working with looked after and adopted children.
FEES
CORAMBAAF MEMBERS - LOG IN TO THE WEBSITE TO RECEIVE YOUR REDUCED MEMBERSHIP RATE
Full or associate CoramBAAF member - £185.00 + £37.00 VAT Total - £222.00
Individual and nurse CoramBAAF member - £135.00 + £27.00 Total - £162.00
Non-member - £250.00 + £50.00 VAT Total - £300.00
Non-member nursing professional - £135.00 + £27.00 Total - £162.00 (please contact the Conference Team to receive the online discount code)
Concessions available for adoptive parents, foster carers, care leavers and adopted young people. Contact the Conference Team for further details.
PROGRAMME
8.30 Registration 
9am Health Group annual meeting 
9.25am Outcomes based accountability: a model for practice
Ellie Johnson, Health Consultant, CoramBAAF Adoption &
Fostering Academy
10am The mental health and service access of young people in 3.45 care: what do we know and what can we do?
Dr Rachel Hiller, Prize Research Fellow, Department of Psychology, University of Bath
11am Refreshment break
11.30am Looked after children's and care leavers' subjective well-being: What children and young people feel makes life good
Linda Briheim-Crookall, Head of Policy & Practice Development, Bright Spots, Coram Voice
12.15pm Improving outcomes for those children and young people 5.15 affected prenatally by exposure to alcohol
Dr Patricia Jackson OBE, FRCPCH, Honorary Fellow University of Edinburgh, Co-Chair Sign Guideline Group for Children & Young People exposed prenatally to alcohol
1pm Lunch
2pm The calm beneath the storm: reflections of adoption disruption
Joan Hunt, Independent Social Worker Trainer
3.30pm Refreshment break
3.45pm Evaluating health and other outcomes for children in care and who are adopted: experience and findings from two national studies in England and Wales
Katy Burch, Institute of Public Care, Oxford Brookes University
4.30pm Permanence: the key to positive outcomes for children
Dr John Simmonds OBE, Director of Policy, Research & Development, CoramBAAF Adoption & Fostering Academy
5pm Chair's closing remarks
5.15pm Close
CONTACT
Telephone 020 7520 7520