Primary tabs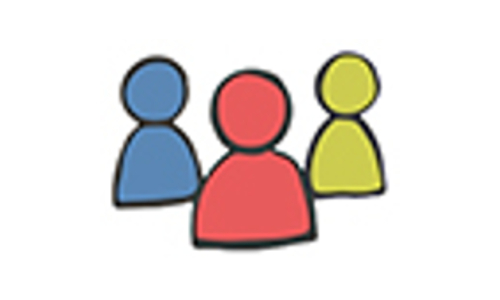 Beyond Together or Apart - brothers and sisters are for life CORAMBAAF CONFERENCE
INCLUDES FREE GOOD PRACTICE GUIDE
All delegates will receive a free copy of the new Good Practice Guide on the placement of siblings, 'Beyond Together or Apart' (usual price £17.95), which updates our previous Good Practice Guide 'Together or Apart?.' This new edition will be launched at this conference.
FEES
Full or associate CoramBAAF member - £185.00 + £37.00 VAT Total - £222.00
Individual CoramBAAF member - £135.00 + £27.00 VAT Total - £162.00
Non-member - £250.00 + £50.00 VAT - Total £300.00
Concessions available for adoptive parents, foster carers, care leavers and adopted young people. Contact the Conference Team for further details.
THEME
While research continues to recognise the lifelong significance of the sibling relationship there are significant challenges for social workers when trying to assess the quality of those relationships, particularly in the context of making plans for permanent placement. Where a placement together cannot be achieved for siblings, social workers are then tasked with trying to achieve the best permanent options for each child whilst trying to maintain a meaningful ongoing relationship for those children and their siblings. Courts and judges are urging social workers to be more creative about how they seek to preserve sibling bonds.
Children in sibling groups account for 65% of young people waiting for an adoptive placement, but there has been a decrease in the number of adopters who feel able to offer a home to siblings. To increase and encourage more adopters to come forward for siblings there is a need to: better understand what motivates adopters to consider siblings; give adopters confidence by offering specific training and preparation around sibling issues; and ensure there is support available to help adopters manage some of the dynamics and challenges of parenting siblings who have an early history of abuse, neglect or trauma.
Read our interview with speaker Shelagh Beckett.
AIMS
This conference will:
examine recent research findings and practice developments which will help social workers think about the lifelong implications of planning for siblings 
address the support needed for adopters in promoting and supporting sibling relationships
share updated practice guidance on working with siblings and assessing their relationships
explore practice issues in placing sibling groups together or apart
highlight good practice in recruiting, assessing and supporting carers for sibling placements
WHO SHOULD ATTEND
Children's services social workers and managers; Independent Reviewing Officers; adoption agency staff; independent fostering providers; family law solicitors and barristers; CAFCASS Guardians; adoption and fostering panel members; and health and education professionals.
CHAIR
Sarah Borthwick, Independent Adoption and Fostering Consultant
SPEAKERS INCLUDE:
Shelagh Beckett, Child Care Consultant and author of CoramBAAF's Good Practice Guide Together or Apart?
Professor Daniel Monk, Professor of Law, School of Law, Birkbeck, University of London
Dr Christine Jones, Senior Lecturer, School of Social Work and Social Policy, Strathclyde University
Dr Katherine Shelton, Reader, School of Psychology, Cardiff University
Representatives from Coram Cambridgeshire's Think Siblings project
Jakki Parsons, Head of Operations, Families for Children
PROGRAMME
9.30 Registration and refreshments
10.00 Welcome and introduction by Chair
10.15 Brothers and sisters: developing services and relationships - Shelagh Beckett
11.15 The sibling relationships of children in permanent fostering and adoptive families - Dr Christine Jones
11.55 - 12.10 Refreshment break
12.10 - 12.50 Siblings, contact and the law: an overlooked relationship? - Professor Daniel Monk
12.50 - 1.00 Questions to morning speakers
1.00 - 2.00 Lunch
2.00 - 2.30 An agency's experience of placing siblings together or apart with adoptive families - Families for Children
2.30 - 3.10 Think Siblings project: informing and changing practice - Coram Cambridgeshire
3.10 - 3.50 The influence of adoption on sibling relationships: experiences and support needs of newly formed adoptive families - Dr Katherine Shelton
3.50 Discussion and feedback with the panel of speakers
4.00 Evaluation and close
TIME
Registration 9.30am
Start 10.00am
Close 4.00pm
Refreshments/lunch provided
CLOSING DATE FOR BOOKING THURSDAY 13 SEPTEMBER 2018
CONTACT
Telephone 020 7520 7520
Email conferences@corambaaf.org.uk
MEMBERSHIP DISCOUNT FOR CONFERENCES
Don't forget to log into your account before checkout to receive your membership discount on conference bookings. Not a member of CoramBAAF? Read about the benefits of CoramBAAF membership for individuals and organisations.
Need help logging in? If you're having trouble logging in, please see this page for help.
Sorry, but this event has passed and tickets can no longer be purchased.