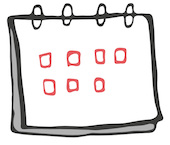 Black Lives Matter – what does this mean for fostering and adoption? - two-day open course
Why this training? Why now?
The Black Lives Matter movement began in 2013 following the killing of 17-year-old Trayvon Martin and the person who shot him being found not guilty of his murder. Since then, awareness of the movement has gradually increased culminating in the shocking images of the murder of George Floyd, bringing the issue to international attention.
More than ever, people are seeing and questioning the treatment of black people in society, not only in the US but in this country also. As the conversation develops, we all begin to reflect on what we do in our everyday lives and specifically the workplace that continue to negatively impact on the lives of black people.
This course is an opportunity to consider how these issues impact fostering and adoption and allow participants to consider their own personal thinking, feelings, behaviour and practice.
On open courses we can accommodate a maximum of four delegates from one organisation only. For a larger group booking, please see the information on commissioned training.
Who is this course for?
This course is for anyone and everyone involved in fostering and adoption who would like the opportunity to think through these issues in a safe and stimulating environment.
It will cover:
unconscious bias and how our personal views affect our thinking, behaviour and practice;
understanding systemic racism and its impact;
the practice issues – recruitment, assessment, panels; finding a family and matching; and support.
FEES
Full or associate CoramBAAF member £215.00 + £43.00 VAT - Total £258.00
Individual CoramBAAF member £175.00 + £35.00 VAT - Total £210.00
Non-member £270.00 + £54.00 VAT - Total £324.00
Adopters/Fosters carers £175.00 + £35.00 VAT - Total £210.00
Student discount for all fees 20%
CONTACT
Telephone 020 7520 2043/7520
Email events@corambaaf.org.uk
MEMBERSHIP DISCOUNT FOR OPEN COURSES
Log into your account before checkout to receive your membership discount. Don't have a login? Your organisation may already be in membership, if so set up your account quickly and easily here. Not a member of CoramBAAF? Read about the benefits of CoramBAAF membership for individuals and organisations.
Sorry, but this event has passed and tickets can no longer be purchased.