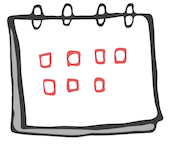 Child Permanence Reports
THEME
The Child Permanence Report (CPR) is the primary document used by the Agency Decision Maker to reach their decision that the child 'should be placed for adoption'. The CPR also provides information for adoption panels to reach their recommendations when children are being placed for adoption with the consent of their birth parents.
This open course will support social workers to understand the content, purpose and function of the Child Permanence Report (CPR), good practice in its undertaking and how it can be used to provide a full picture of each child's journey and needs.
LEARNING OUTCOMES
To gain an understanding of adoption as a lifelong journey
To raise awareness of the importance of the Child Permanence Report • To understand the purpose and function of the CPR
To be aware of who will read the report
To consider some of the barriers and challenges of preparing the report • To be better equipped to write an outstanding report
FACILITATOR
Elaine Dibben, CoramBAAF Associate Trainer
TIME
Registration 9.45am*
Start  10.00am*  
Close  4.00pm* 
 * Times subject to change
FEES
Full or associate CoramBAAF member £105.00 + £21.00 VAT - Total £126.00
Individual CoramBAAF member £85.00 + £17.00 VAT - Total £102.00
Non-member £130.00 + £26.00 VAT - Total £156.00
Adopters/Fosters carers £85.00 + £17.00 VAT - Total £102.00
Student discount for all fees 20%
CONTACT
Telephone 020 7520 2043 / 020 7520 2041
Email events@corambaaf.org.uk
MEMBERSHIP DISCOUNT
Don't forget to log into your account before checkout to receive your membership discount on workshop bookings. Not a member of CoramBAAF? Read about the benefits of CoramBAAF membership for individuals and organisations.
Need help logging in? If you're having trouble logging in, please see this page for help.
Sorry, but this is fully booked and tickets can no longer be purchased.