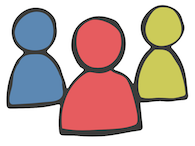 POSTPONED - A New Decade, Challenges and Opportunities - CoramBAAF Health Group Conference
Given the rapidly changing situation regarding Covid-19/Coronavirus, and recognising particularly the situation for health professionals, we have postponed this event until November 2020. For those delegates who have already booked a place, we can offer to either rebook or offer a full refund. Contact the Conference Team on 020 7520 7520 or 

[email protected]

.
THEME
It's 40 years since the formation of BAAF, and in fact the CoramBAAF Health Group (in various forms) has been in existence longer, since 1964. The health conference has always sought to bring practitioners together to discuss emerging developments in practice, share new information and highlight innovation and that is exactly what we will continue to do this year.
In a fast moving world, looked after and adopted children, carers and professionals all face emerging new challenges. We will explore what's new in research and legislation and consider the impact of organisational changes.
SPEAKERS 
New from Research
Adrienne Katz, Director of Youthworks Consulting Ltd, will present vulnerable children in a digital world.
Professor Amanda Sacker, University College of London, present findings from the "Looked after children grown up study" and "Adult outcomes after being cared for in an institutional or family setting".
New from Law
Alexandra Conroy Harris, CoramBAAF Legal Consultant, will discuss Liberty protection safeguards.
Looking to the future
Professor Andrea Danese, King's College London, will present childhood mental health and challenges and opportunities for research and practice, with a brand new centre opening for research and treatment there are exciting times ahead.
Jo Harrison, Looked After Children Lead, Safeguarding team, NHS England & Improvement (NHS/I), will present looked after children services in the context of integrated care systems, the updated intercollegiate framework, and commissioning excellent services.
Workshops topics will include:
Regional Adoption Agencies, the experience so far
Aligning SEND and LAC processes, presented by Council for Disabled Children
TIMES
Registration: 8.30am-9.25am
Conference: 9.25am-5.15pm
CoramBAAF Health Group Annual Meeting: 9.00am-9.25am.
WHO SHOULD ATTEND
Agency medical advisers, named and designated doctors and nurses, GPs, health visitors, school nurses, midwives and specialist nurses for looked after children, health professionals for disabled children, designated heads and teachers for looked after children, social workers, children's guardians, adoption and fostering panel members, independent reviewing officers, mental health workers, psychiatrists and psychologists working with looked after and adopted children. 
NETWORKING DINNER
Thursday 2 July 2020
Delegates will have the option of joining colleagues the day before for the networking dinner
at 8pm in central London. 
FEES
Full or associate CoramBAAF member (£185 + £37 VAT) Total Fee - £222
Nurse, student or individual CoramBAAF member  (£135 + £27 VAT) Total Fee - £162
Adoptive parent or foster carer (£135 + £27 VAT) Total Fee - £162
Non-member (£250 + £50 VAT) Total Fee - £300
Concessions for care leavers and adopted young people available by negotiation 
CONTACT
For further details contact the Conference Team on 020 7520 7520 or email [email protected]
Sorry, but this event has passed and tickets can no longer be purchased.