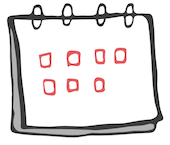 Introduction to the STAR (Strengths And Risks) Matching Tool
THEME
The STAR (Strengths and Risks) Matching Tool was developed and piloted between 2018-20 using Department for Education funding and collaborative work between CCS Adoption, Rebecca McGuire-Snieckus, Head of the School of Sciences at Bath Spa University, and the members of the South West Adoption Consortium. Following the development and piloting of the Tool, CCS Adoption, Bath Spa and CoramBAAF have worked together to produce a final version of the Tool which is now being made available to Regional Adoption Agencies (RAAs) and Local Authority Adoption Services.
The STAR Matching Tool can be used by practitioners as a decision-making and reflective tool to identify strengths and risks in proposed matches for adoption and can be used at several points during the linking and matching process by social workers and family finders. The tool covers three key themes: Adopter capabilities and skills; Adopter profile and characteristics; and Plans, preparations and transitions, with 34 questions for social workers to then consider when looking at a proposed link or match with a child.
CoramBAAF has also revisited relevant materials that were developed during the BAAF Linking and Matching Project in 2014 looking at research and key messages in matching and these will also be made available to workers through the CoramBAAF website.
AIMS
This event will:
Review the evidence base for matching and findings from the linking and matching project in 2014
Introduce workers to the STAR matching tool; how it was developed and adapted during the pilot phase and used by social workers to assist their decision making
Provide an opportunity to consider how the tool could be introduced into existing processes and procedures of linking and matching
WHO SHOULD ATTEND
This event will be of particular interest to adoption social workers and family finders and their managers in RAAs, LAs and VAAs and to children's social workers involved in placing children for adoption.
PROGRAMME
2.00pm          Register online via Zoom
2.05pm          Welcome and introduction - Elaine Dibben, Adoption Development Consultant, CoramBAAF
2.10pm          The evidence base for matching - Dr John Simmonds OBE, Director of Policy, Research & Development, CoramBAAF
2.30pm         Introduction to the STAR Matching Tool - Rebecca McGuire-Snieckus, Head of the School of Sciences, Bath Spa University and Maggie Pitts, Chief Executive, CCS Adoption
3.15pm          Q&A
3.30pm          Breakout Groups – integrating the STAR Matching Tool into the matching process
3.55pm          Final questions
4.00pm          Close
FEES
This is a free event for all – members and non-members.
CONTACT
Email the events team at events@corambaaf.org.uk or call 020 7520 2043/7520.
Sorry, but this event has passed and tickets can no longer be purchased.