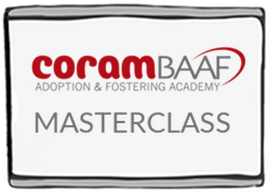 Learning from RAAs - What does the future look like?
A FREE CONFERENCE FOR CORAMBAAF FULL MEMBER AGENCIES ONLY. Two free places per agency, places are limited and allocated on a first come, first served basis
The first RAAs were established in 2017 and over the last 2 years a number of other RAAs have gone live with the final RAAs are expected to go live in early 2020. This conference will provide an overview of progress to date and showcase some of the practice initiatives now being established in RAAs so we can start to explore how this new system will be able to achieve the ambitions identified at the outset - targeted and efficient recruitment of adopters; speedier matching with a larger more diverse pool of adopters; and an improved range of adoption support services.
PROGRAMME
9.30am Registration and refreshments
10.00am Welcome and introduction by Chair
10.15am Messages from DfE Evaluation Study - Rachel Blades, Associate Director, Policy & Research, Ecorys
10.50am Workshop session 1 - RAA input to care planning for children
Workshop A: Supporting early permanence in regional adoption practice - Ambitious for Adoption
Workshop B: Integrating special guardianship work in an RAA - Aspire Adoption
Workshop C: Promoting identity and relationships through contact - Adoption Counts
11.35am Refreshment break
12.00pm Workshop session 2 - Recruiting adopters, linking and matching children
Workshop D: National recruitment initiative - ASGLB
Workshop E: Family finding in an RAA - Adopt Thames Valley
Workshop F: to be announced
12.50pm Questions and reflections from morning sessions
1.00pm Lunch & stalls
2.00pm The adoption support blueprint - Mike Hall, Independent Consultant, Adoption and Special Guardianship Leadership Board
2.35pm Workshop session 3 - Adoption support
Workshop G: Peer mentoring and adopter involvement in planning services - One Adoption West Yorkshire
Workshop H: Providing a birth family support service - Adoption Central England (ACE)
Workshop I: Local authorities and VAAs working together to improve adoption support - Adoption Plus and Adopt East
3.20pm Group reflections on the learning from the day
3.50pm Closing remarks
4.00pm Close
PRESENTATIONS AND WORKSHOPS
In addition to speakers looking at the progress of the RAA initiative, RAAs and VAAs will be presenting on a particular area of practice they have developed.
WHO SHOULD ATTEND?
The event will be aimed at managers, adoption social workers and panel members in the RAAs, managers and social workers in VAAs and key staff in LAs who will be working with the RAAs – childcare managers and social workers, IROs and legal advisers.
Sorry, but this event has passed and tickets can no longer be purchased.