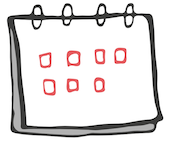 Promoting the identity of children and young people in care
This course will help those who help and support children and young people to understand their heritage and develop their personal, social and cultural identity. It looks at how trauma can impact the child's view of themselves and how to encourage and at how to support the child to develop resilience
FACILITATOR
The training will be delivered by Jo Woolf, CoramBAAF Associate Trainer.
WHO SHOULD ATTEND?
This open course is for social workers, foster carers and others who help and support children and young people.
LEARNING OUTCOMES
Participants will be able to:
explore identity and heritage and its relationship to the emotional well-being of children including those placed transracially/transculturally
understand why it is important to support Looked After Children to understand and hold on to their own heritage and identity and how this can be explored
explore their own personal values and beliefs and the impact that these may have on being a foster carer
FEES
Full or associate CoramBAAF member £105.00 + £21.00 VAT - Total £126.00
Individual CoramBAAF member £85.00 + £17.00 VAT - Total £102.00
Non-member £130.00 + £26.00 VAT - Total £156.00
Adopters/Fosters carers £85.00 + £17.00 VAT - Total £102.00
Student discount for all fees - 20%
CONTACT
For more information call 020 7520 2041/43 or email events@corambaaf.org.uk
MEMBERSHIP DISCOUNT FOR OPEN COURSES
Log into your account before checkout to receive your membership discount. Don't have a login? Your organisation may already be in membership, if so set up your account quickly and easily here. Not a member of CoramBAAF? Read about the benefits of CoramBAAF membership for individuals and organisations.