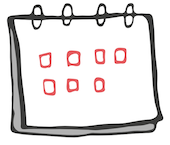 Putting Equality, Diversity and Inclusion into Practice
THEME
This open course is an opportunity to explore what we mean by diversity and inclusion and how they impact on our work practices.  It is a chance to consider the concepts of anti-discriminatory and anti-oppressive practice as core principles in working with children and their families.
On open courses we can accommodate a maximum of four delegates from one organisation only. For a larger group booking, please see the information on commissioned training.
LEARNING OBJECTIVES
To explore the law and what we mean by the term's equality and diversity  
To consider how we are personally affected and our own values and beliefs about different people and groups in society  
To think about how we can positively address the diverse needs of children 
TIME
Registration 9.45am*
Start   10.00am*
Close    4.00pm*
NB  *Times subject to change
FEES
Full or associate CoramBAAF member £105.00 + £21.00 VAT - Total £126.00
Individual CoramBAAF member £85.00 + £17.00 VAT - Total £102.00
Non-member £130.00 + £26.00 VAT - Total £156.00
Adopters/Fosters carers £85.00 + £17.00 VAT - Total £102.00
Student discount for all fees 20%
CONTACT
Telephone 020 7520 7520 / 23
Email events@corambaaf.org.uk
MEMBERSHIP DISCOUNT FOR OPEN COURSES
Log into your account before checkout to receive your membership discount. Don't have a login? Your organisation may already be in membership, if so set up your account quickly and easily here. Not a member of CoramBAAF? Read about the benefits of CoramBAAF membership for individuals and organisations.
Need help logging in? If you're having trouble logging in, please see this page for help.
Sorry, but this is fully booked and tickets can no longer be purchased.