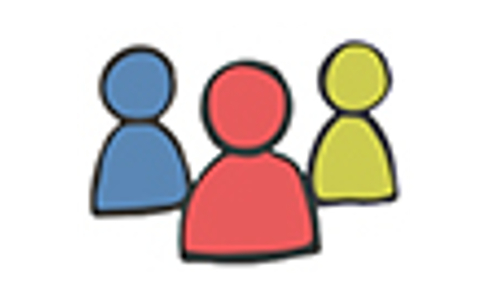 The role of Fostering for Adoption in achieving early permanence for children - CoramBAAF conference
THEME
Fostering for Adoption (FfA) was introduced in England by the Government five years ago and like concurrent planning is designed to reduce the number of moves a child may experience prior to being permanently placed, and to enable significantly earlier attachments to develop between children and their permanent carers. FfA can be complex in practice and local authorities need to ensure that they have the right systems and processes in place so that children can benefit from early permanent placements.
This conference will highlight best practice in this area, consider some of the challenges in matching children and provide guidance on managing some of the challenges local authorities and adoption agencies may experience.
AIMS
This conference will consider:
what needs to happen to ensure that early permanence is an option for all children where adoption is being considered
best practice in recruiting, assessing and supporting Fostering for Adoption carers
identity issues – how the core issues of the child's developing identity might be addressed in matching
working with the courts and cafcass to progress the use of Fostering for Adoption
learning from an outcomes study of concurrent placement
areas of developing practice through workshop sessions
WHO SHOULD ATTEND
Local authority and voluntary adoption agency social work managers and practitioners in adoption and childcare teams, independent reviewing officers and children's guardians.
Read more about FFA and how this conference can benefit you in this interview with Elaine Dibben.
CHAIR
Dr John Simmonds OBE, Director of Policy, Research and Development, CoramBAAF Adoption & Fostering Academy
SPEAKERS INCLUDE:
Clea Barry, Children's Guardian, Cafcass
Alexandra Conroy Harris, Legal Consultant, CoramBAAF
Elaine Dibben, Adoption Development Consultant, CoramBAAF
PROGRAMME
9.30 Registration and refreshments
10.00 Welcome and introduction by chair
Dr John Simmonds OBE
10.10 Achieving best practice in offering Fostering for Adoption placements for children
Elaine Dibben
10.45 The experiences of Fostering for Adoption carers
Facilitated by Elaine Dibben
11.00 Do we need to address a child's identity development in the match for an early permanence placement?
Dr John Simmonds OBE
11.30 Refreshment break
12.00 Working with the courts
Alexandra Conroy Harris
12.30 The experience of Fostering for Adoption from a Cafcass perspective
Clea Barry
1.00 Questions to speakers
1.10 Lunch
2.15 Outcomes of concurrent planning – summary of findings
Speaker to be announced, Coram
2.45 Workshop session
Workshop 1 – Care planning for children
Workshop 2 – Preparing, assessing and supporting
Fostering for Adoption carers
3.45 Feedback from workshops and discussion
3.55 Chair's closing remarks
4.00 Close
TIME
Registration 9.30am
Start 10.00am
Close 4.00pm
Refreshments/lunch provided
FEES
Full or associate CoramBAAF member
Standard rate: £185.00 + £37.00 VAT  Total - £222.00
Individual CoramBAAF member
Standard rate: £135.00 + £27.00 VAT Total - £162.00
Non-member
Standard rate: £250.00 + £50.00 VAT - Total £300.00
CONTACT
Telephone 020 7520 7520
Email conferences@corambaaf.org.uk
MEMBERSHIP DISCOUNT FOR CONFERENCES
Don't forget to log into your account before checkout to receive your membership discount on conference bookings. Not a member of CoramBAAF? Read about the benefits of CoramBAAF membership for individuals and organisations.
Need help logging in? If you're having trouble logging in, please see this page for help.
Sorry, but this event has passed and tickets can no longer be purchased.