Supporting the mental health of looked after and adopted children
Discounted rates available for full and associate CoramBAAF members – book one place and get  subsequent places for half price until 6 November 2019! (Discount applied at checkout). Special offer price for individual members. Log in to your account to see your reduced membership rate above.
Plus all delegates receive a FREE copyof the Good Practice Guide  Supporting the mental health of looked after and adopted children (usual price £16.95).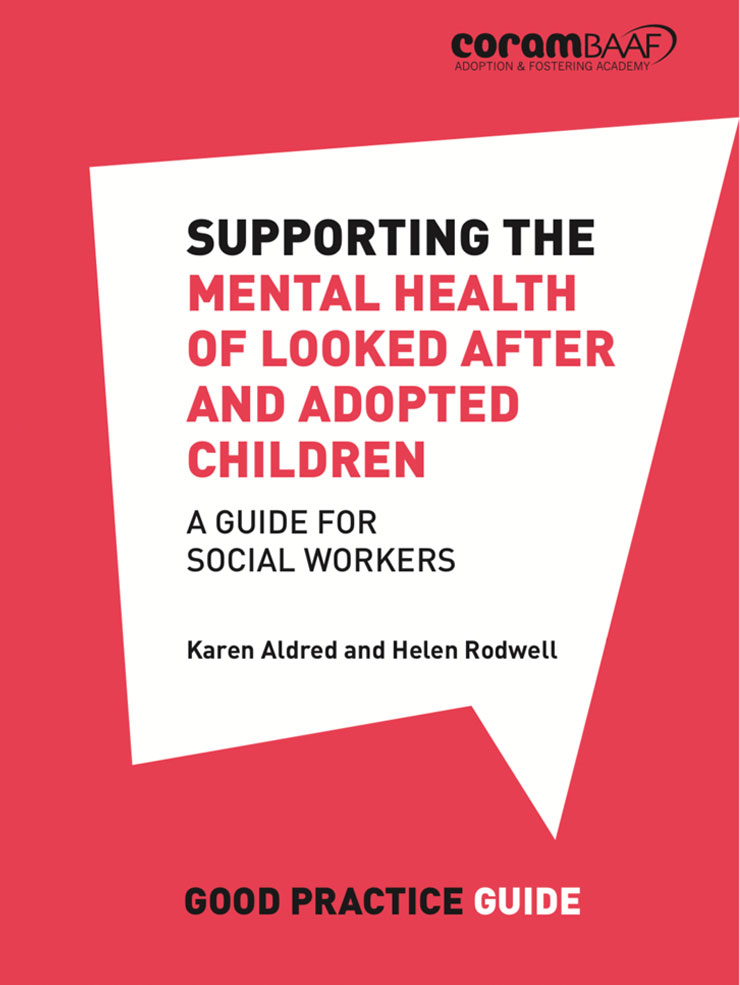 THEME
This conference will present a practical approach that will help social workers to improve children's mental health and access additional support. 
The speakers will demonstrate how to understand children's backgrounds and current events, rather than focusing on diagnostic criteria and labels. 
The event will cover:
The reasons why mental health difficulties are more prevalent among looked after children
Common worrying behaviours and symptoms
The importance of attachment and trauma
How children's difficulties can affect carers
How social workers can best gather crucial information to aid the understanding of children's difficulties
Supporting children via a three stage process
Explaining how Child and Adolescent Mental Health Services (CAMHS) operate 
SPEAKERS
Dr Karen Aldred and Dr Helen Rodwell, Consultant Clinical Psychologists in independent practice and authors of the Good Practice Guide above. Read our interview with Karen and Helen (conducted on publication of the guide).
Other speakers to be announced soon including foster carers and young people.
FEES
Full or associate CoramBAAF member - £185.00 + £37.00 VAT Total - £222.00
Individual CoramBAAF member - SPECIAL OFFER £108.00 + £21.60 VAT Total - £129.60 (usual price £135.00 + £27.00 VAT Total - £162.00
Non-member - £250.00 + £50.00 VAT - Total £300.00
Discounted fee for health and education professionals, adopters and foster carers - £108.00 + £21.60 VAT Total - £129.60. Contact conferences@corambaaf.org.uk to receive an exclusive discount code
TIME
Registration 9.30am
Start 10.00am
Close 4.00pm
Refreshments/lunch provided
CONTACT
Telephone 020 7520 7520
Email conferences@corambaaf.org.uk
MEMBERSHIP DISCOUNT FOR CONFERENCES
Don't forget to log into your account before checkout to receive your membership discount on conference bookings. Not a member of CoramBAAF? Read about the benefits of CoramBAAF membership for individuals and organisations.
Need help logging in? If you're having trouble logging in, please see this page for help.