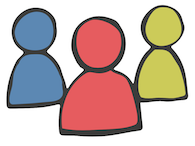 Teenagers in foster care – fake news, new research, innovation
POSTPONED - NEW DATE TO BE ANNOUNCED
Delegates will receive a FREE copy of the NEW CoramBAAF publication The Foster Carer's Handbook on Parenting Teenagers (usual price £12.95) by Henrietta Bond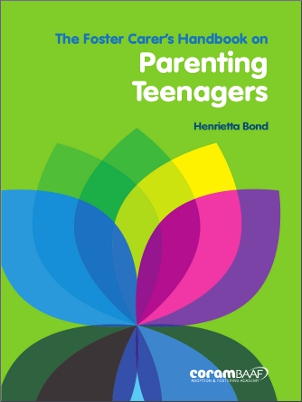 THEME
Looking after teenagers in care is one of the most challenging aspects of foster care. The UK has a proud history of finding foster families for teenagers, but the increase in the number of children in care in the 10-16 age group, their complex needs, frequent placement moves, and difficulties in recruiting foster carers have led some to question whether the benefits of fostering for teenagers has been overemphasised. This conference will provide a forum to explore these issues. It will focus first on the young people themselves, hearing their perspectives and considering up-to-date information about adolescent development. The emphasis will then shift to what we know about effective foster care provision for young people including findings from recent and ongoing research. It will conclude with workshops that will showcase examples of practice that is making a positive difference for young people.
AIMS
This conference will cover:
Common myths about teenagers including issues such as risk-taking, brain development, self-harm, relationships with peers and carers and use of the internet
Young people explaining their views on what is important for them
Findings from new and recent research, including 'what works' both in terms of direct care and the design and delivery of services
Workshops showcasing examples of promising practice. Topics will include managing difficult behaviour, therapeutic work, recruiting, supporting and training foster carers
CoramBAAF's new publication, The Foster Carer's Handbook on Parenting Teenagers
SPEAKERS INCLUDE
Care experienced young people, Coram Voice
Ann Hagel, Research Lead, Association for Young People's Health
Jane Keenan, Hazel Project, Kent
WHO SHOULD ATTEND
The conference is ideal for everyone involved in looking after teenagers in foster care.
FEES
Full or associate CoramBAAF member (£185 + £37 VAT) Total Fee - £222
Nurse, student or individual CoramBAAF member  (£135 + £27 VAT) Total Fee - £162
Adoptive parent or foster carer (£135 + £27 VAT) Total Fee - £162
Non-member (£250 + £50 VAT) Total Fee - £300
Concessions for care leavers and adopted young people available by negotiation 
CONTACT
For further details contact the Conference Team on 020 7520 7520 or email [email protected].
LOG IN to get your member's discount below.
Sorry, but this event has passed and tickets can no longer be purchased.