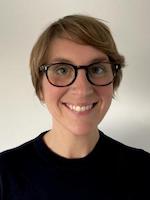 Date: 14 April 2021
In January 2021, the Government announced that it had appointed Josh MacAlister to head up an Independent Review of the needs, experiences and outcomes of the children supported by social care.
As a membership organisation, our priority is to make sure that our contribution to the Review reflects the wide range of experience from a multi-disciplinary perspective of professionals that our members bring. 
We have paid careful and detailed attention to the evolution of the Review since it was first announced, and are conscious of the doubts and uncertainties that have been and are being expressed by some of our colleagues in the sector about the Review.
But, while it is undoubtably true that the care system – and the many brilliant professionals who work in it – supports some children, young people and families really well, it is also true that we fail some of our children and families. And the pandemic has exposed some of the vulnerabilities in the way that we do things. So, there is an urgent need for an evidence-informed review that places children's experiences, rights and needs at the very centre – and our members have a key contribution to make to it.
We are engaging with the Review, with integrity, to make sure our members' views are represented. To this end, we have submitted responses to the Call for Advice and the Call for Evidence. We have shared our evidence and information, and also set out what we believe the Review should focus on – the importance of relationships, the impact of poverty and austerity on families, and greater recognition of and support for permanence for all children. Our Director of Policy, Research and Development, John Simmonds, has joined the Evidence Group, and our Black and Minority Ethnic Perspectives Advisory Committee (BMEPAC) has also submitted a response. 
We have already begun and will continue to consult with our members through surveys, our multi-disciplinary advisory groups and other forums about what they want the Review to do and say. If you have any issues or questions that you would like us to feed into the Review, please do get in touch and let us know.
Further details about the three groups – the Evidence Group, the Experts by Experience Board and the Design Group – including details of their scope and membership – can be found on the Independent Review website.
Ellen Broomé, Managing Director, CoramBAAF