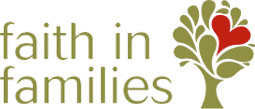 The Adoption Manager will be the Registered Manager for Ofsted purposes and will share the responsibility with the Adoption Support Manager for ensuring that high standards of work are reviewed and improved, and that the agency maintains its regional and national reputation as a provider of adoption services of excellence. This will be done alongside strategic development of the service, and compliance to reporting to external bodies and the Senior Leadership Team.  As you will be responsible for the strategic and operational management of our adoption services, you will have direct practice experience in this or a related area of work. 
The agency is an Equal Opportunities Employer. For an Information Pack (which contains an application form to be completed), visit www.faithinfamilies.org/vacancies
Completed applications can be returned to [email protected] 
It you would like an informal discussion about the position, telephone Laura Payne, Head of Professional Services on  (0)7469 088 588. The successful applicant will be subject to an Enhanced DBS Disclosure and reference verifications.
General Information

Faith in Families, formerly the Catholic Children's Society, Nottingham, was founded in 1948, initially to meet the needs of the Catholic community in respect of adoption, residential care and family support services.

Today Faith in Families is an independent children's charity and Limited Company based in West Bridgford, Nottingham, providing comprehensive adoption and children's services to people of any or no religious affiliation living throughout the East Midlands.

The agency is primarily involved with the placement of children for adoption who are Looked After in the care of Local Authorities. The agency's key role is to recruit, prepare and assess prospective adoptive parents for these children. Alongside this service, the agency is well known for its comprehensive adoption support service which provides support to new families as well as providing access to information and intermediary services to people involved in adoptions through the agency historically.

In addition to adoption services, the agency currently offers a range of children's services, including School Social Work services, training & consultancy and a vibrant community outreach programme.

The Adoption Manager will be responsible to the Head of Professional Services and will have overall responsibility for the line management of the adoption and adoption support teams. As Adoption Manager, you will be providing direct line management and support to a number of social workers who are responsible for the agency's adoption recruitment, assessment and placement activity as well as the comprehensive adoption support service.

The agency has a reputation for providing high quality adoption services and was awarded a rating of 'outstanding' at the last four OFSTED Inspections (2008, 2011, 2012 and 2015). The Adoption Manager will share the responsibility with the Adoption Support Manager and the Head of Professional Services for ensuring that high standards of work are maintained, reviewed and improved and that the agency maintains its national reputation as a provider of adoption services of excellence.

The agency is committed to training and the personal development of all staff; it has an on-going arrangement with the Local Authority to provide access to Safeguarding training. As a Social Worker within the Agency there is an expectation that the post holder have a working knowledge of the HCPC Code of Practice for Social Care Workers. The Agency's HR Policy and Procedure Manual is informed by the HCPC Standards of conduct, performance and ethics 2016.


Main Tasks:

1. Be the named adoption registered manager in line with Ofsted requirements and under the direction of the Head of Professional Services, ensure the operational management of the adoption service on behalf of the agency.

2. The specific requirements for the named manager are:

a. a recognised social work qualification
b. a management qualification of at least level 5 or willingness to register to undertake one within the first 6 months after appointment and complete within the first 3 years of appointment
c. at least two years' experience of adoption work within the last 5 years
d. at least one year's experience of supervising and/or managing staff
e. in depth knowledge and experience of child care law and practice


3. The manager exercises, under the direction of the Head of Professional Services, effective leadership of the staff and operation such that the agency is organised, managed and staffed in a manner that delivers the best possible service provision for the agency's service users.

4. The manager, together with the Head of Professional Services, is responsible for monitoring and ensuring targets set by the Leadership Team are met.

5. The manager is responsible for ensuring that all record keeping concerning adoption are kept up to date and to an appropriate standard, in accordance with current regulations. The manager has overall responsibility for ensuring regular case file audits are conducted and for overseeing this process.

6. The manager, together with the Head of Professional Services, has responsibility for reporting, within 24 hours, significant events to relevant authorities in accordance with regulations.

7. Direct line management of social workers within the Adoption Team in conjunction with the Adoption Support Manager which will include support, and regular monthly supervision.

8. Ensure statistical information is regularly recorded and maintain effective systems for regular reporting of management information to members of the leadership team and Trustees.

9. Chairing inter-agency and planning meetings as required.

10. Participate in the annual appraisal of those staff which includes regular monitoring and assessment of staff performance and development and making recommendations to the Head of professional Services as regards relevant training opportunities.

11. Work with staff and service users to promote a safe working environment, equality of opportunity and anti-discrimination

12. Assist the Head of professional Services with the recruitment and selection of staff as required

13. Chairing occasional professionals meetings in accordance with the agency's policies and procedures.

14. Deputise for the Head of Professional Services as and when required

15. Provide mentoring and support to members of the operational management team around adoption as required.

16. Take specific practice development responsibility for practice improvement developments around specific areas such as risk-prevention in matching and placement, and assisting the Leadership Team with ensuring the integrity of practice is where possible unaffected by the changes imposed by recent legislative changes.

17. Attendance and participation at regional and national meetings representing the agency and developing partnership working.

18. To provide training to other agencies and sectors, such as Universities, Local Authorities and at conferences on adoption related matters.


Other Tasks and Responsibilities:

• To adequately prepare for and participate in monthly Supervision with the Head of Professional Services.

• To commit to flexible working hours, including some evening and week-end work, for which time in lieu can be claimed.

• To accept responsibility for personal professional development.

• To maintain an up-to-date knowledge of Government initiatives and directives in adoption policy and practice.

• To undertake other duties which may be identified as appropriate, or suitable for the post-holder in the furtherance of the aims of the agency

• To share in the responsibility for liaison with Local Authorities and other agencies, to ensure that they are informed of the full range of services which Faith in Families provides, and to ensure that users have access to services which we ourselves may not provide.

• To actively communicate and disseminate the work of the agency and promote an understanding of the agency's role, locally, regionally and nationally as appropriate.


The job description reflects the major tasks to be carried out by the post-holder but, in the interests of effective working, those tasks may be reviewed from time-to-time, reflecting changing needs and circumstances. Such reviews and any consequential changes will be carried out in consultation with the post-holder.

This job description is not intended to be a definitive guide of all the work to by undertaken by the post-holder. Occasionally, the agency will expect tasks to be carried out which have not been described in detail, but which are perceived to be necessary.