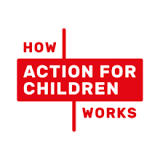 Are you a social worker looking to expand your knowledge and expertise? We have a great opportunity for an Adoption Social Worker for the Midlands area undertaking all aspects of adoption work.

How Action for Children works
Action for Children does what's right, does what's needed and does what works for children across the UK. Every year, our team changes the lives of 301,000 children, young people and their families – but for every child who needs help to get help, there's plenty more to do. That's where you come in.

The role
You'll play an important part in the recruitment, training and assessment of prospective adoptive parents and supporting them through the placement of children until the making of an adoption order.

The difference
You'll significantly improve young people's lives:
By dealing with enquiries about adoption from members of the public
By delivering adoption information sessions with colleagues and the team which could involve targeted recruitment campaigns
By conducting adoption assessments, writing reports to recommend applicants as suitable to adopt
By delivering training and workshops to adopters and prospective adopters
By supporting adopters through the linking and matching process prior to children joining their family, and then throughout their placement until adoption orders are made.
By joining the out of hour's telephone contact rota to provide support to adoptive parents.
This is a fantastic opportunity to make a real difference to vulnerable children's lives and to build a fulfilling and meaningful career with a leading UK children's charity.

Action for Children is committed to safer recruitment practices, designed to protect the welfare of the children and young people using our services.

If you meet all the criteria and would like to proceed with your application, you'll be redirected to an application form on our website which should only take around 5 minutes to complete. Please have your CV handy to upload. As this job involves working around children, there are some specific questions we need to ask you as part of your application process. Thanks for taking the time to apply and we wish you the best of luck!