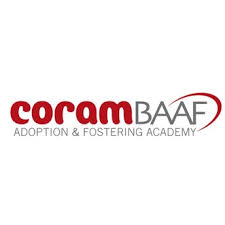 As a professional membership organisation CoramBAAF is responsible for delivering high quality research-based policy advice and briefing updates to its members and other relevant stakeholders, including central and local government. The Policy Research and Development team is led by the PRD director and consists of consultants who specialise in different forms of family placement from an interdisciplinary perspective including social work, legal, health and research. Core to the team's role are the contribution to membership services and products, including publications, conferences, briefings, practice notes and forms. The team also convenes a number of advisory committees and special interest groups that support and feed into these primary functions.

This new post will focus on issues that require greater emphasis within PRD's work if CoramBAAF is to maximise its impact on the interests of children in care and our members. CoramBAAF and it precursors has a well-respected track record of work in family placement since the 1970s. This focus has helped shape policy and practice in fostering ,adoption and kinship care, with practical tools and training to support the work. In reviewing our approach, we have concluded that care planning and the role of children and families social work has not been given sufficient priority.
CoramBAAF currently has five consultant posts that focus on fostering, adoption, kinship care, health and legal issues. This new role will work closely with these colleagues and the director of policy, research and development and the managing director to ensure that we provide a consistent approach across issues that inevitably overlap.

About the Role

• To provide leadership and direction in respect of CoramBAAF's work focusing on the role of children and families social work in relation to family placement (including kinship care).
• To develop policy and good practice in care planning and permanence in accordance with member needs and recognised good practice.
• To have responsibility for specific initiatives to support the work of member agencies in these areas.
• To attend or chair agreed practice forums, special interest groups and advisory committees and to act as link consultant to the Black and Minority Ethnic Perspectives Advisory Committee (BMEPAC).
To apply for this role, please visit the Coram website www.coram.org.uk and visit the Vacancies page or follow the link below:
https://jobs.coram.org.uk/vacancy/105418

Closing Date: 9am, 24th February 2021

Interview Date: 5 March 2021

 
To apply...
| | |
| --- | --- |
| Name: | Please apply through the Coram Careers Website |
| Telephone: | |
| Email: | |
| Website: | |