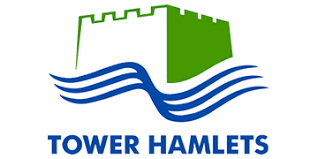 MAIN PURPOSE OF THE JOB

London Borough Tower Hamlets is looking to recruit an Independent Panel Chair and Vice Chair to join our Fostering and Permanence Panel and attend regular panel meetings.
The Fostering panel has oversight of the following: recruitment, assessment and review of foster carers and connected persons. Panel members together make decisions on the suitability of foster carer and applicants.
We invite applicants who have previous experience professionally and/or personally with looked after children in foster care/with kinship carers or away from birth family.

DUTIES & RESPONSIBILITIES

• Chair Panel meetings, ensure all items on the agenda are covered and the panel is following regulation, policy and procedure outlined by Tower Hamlets Council
• Maintain confidentiality and panel documents and panel discussions
• Read papers before panel, identify key issues, and liaise with the panel advisor if necessary, to ensure the cases have adequate information to be presented at panel
• Facilitate discussion from all panel members, ensure panel members are contributing to the discussion with their evidenced recommendations
• Take responsibility in participating in each case discussion, making a recommendation based on your own personal and professional knowledge
• Ensure panel attendees are treated with respect and courtesy
• Ensure accurate minutes are recorded with reference to any serious reservations panel members may have, Panel chair has responsibility to check minutes have been drafted accurately before they are sent to Agency Decision Maker and the next panel meeting.
• Liaise with Agency Decision Maker and with other directors as required
• Ensure with the professional advisor, senior managers are aware of issues of concerns with individual cases in addition to general matters
• Be involved in recruitment of new panel members and in consideration of terminating a Panel Members appointment
• Participate in annual reviews of panel membership or when needed
• Address issues surrounding diversity and promote anti-discriminatory practice
• Assist the Fostering team in developing, promoting, and monitoring policies and procedures and high work standards
• Be prepared to assist in training panel members additional meetings if requested
• Attend all required training (panel induction and panel training) regularly

Panel chair must also:
• Decide whether a case is adequate for submission to panel
• Decide the participation of panel members who declare a conflict of interest in a case
• Preparation of annual report of panels work
 
To apply...
| | |
| --- | --- |
| Name: | Margaret David |
| Telephone: | |
| Email: | Margaret.David@towerhamlets.gov.uk |
| Website: | |