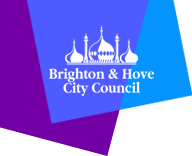 We are looking to appoint a manager who can promote our relationship-based model of practice in their management and leadership of a team of fostering social workers.

You will have proven management skills and expertise in child care and family placement work, legislation and regulation. You will be a strong and capable manager able to build effective working relationships with your team, co-managers and across services.

You will feel confident in supporting your team to offer high quality, attachment and trauma informed supervision to foster carers offering the full range of family placements to our children in care.

You will feel confident in developing anti-racist practice with your team and foster carers in furtherance of Brighton & Hove City Council's pledge to become an Anti-Racist Council.