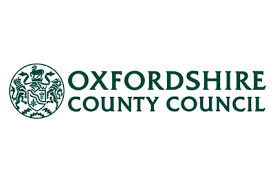 Role
The Adoption panel makes recommendations on cases presented which includes adopter approvals and matches between children and adoptive families.  
You will be responsible for ensuring that Adopt Thames Valley Adoption panels operate effectively in line with statutory requirements including chairing the Adoption Panel, providing quality assurance of panel documentation and panel members, attending panel Chair business meetings, appraisals and training events.
Panels take place on Thursdays 3 times per month throughout the year with some additional Panels arranged as needed. Each panel operates from 9.30 a.m. – 3.30 p.m.  The rate for this post includes preparation reading for panel, approval of minutes and travel costs.  The Chair will be expected to be available for at least 80% of panel meetings.
The contract will be awarded for 1 year with an annual review.
This role is subject to an Enhanced DBS check.
Team Oxford/ Swindon Panel
Responsible to Head of Adopt Thames Valley
The Person
We are looking to recruit an enthusiastic and motivated person. Candidates will need a good knowledge of adoption.  This needs to include an understanding of permanency planning for children, the impact of trauma and loss and the lifelong nature of adoption.  You will need to understand the recruitment and assessment of adopters and adoption support.   Experience of working in adoption or a relevant field is essential.
With a proven ability to ensure panels function within a clear anti-discriminatory framework you will be able to demonstrate expertise in childcare planning and child development; a detailed and up to date knowledge of the legislative framework for adoption and a comprehensive understanding of the national standards, relevant performance indicators and current good practice initiatives.

Job Purpose
To ensure that Adopt Thames Valley Adoption Panel operates effectively in accordance with legislation, statutory guidance and national minimum standards.

Job Responsibilities
1. Chair Panel meetings, ensuring that all items of business are covered and that the Panel operates in accordance with regulations and the policies and procedures of the agency. (Three Panels per month with some additional Panels as needed)

2. In accordance with Regulations the requirement is that the Chair attends at least 80% of Panels and will also attend Panel training events and relevant meetings such as the legal and medical adviser's meeting.

3. Read all the relevant paperwork prior to the Panel meeting and inform the Panel Adviser as necessary if the reports are adequate for submission to panel.

4. Ensure that all members and those attending Panel are able to contribute appropriately to Panel processes.

5. Ensure that panel business will be conducted in a timely, respectful, sensitive and non-discriminatory manner.

6. Provide quality assurance feedback to Adopt Thames Valley on the quality of reports being presented to panel.

7. Ensure that the written minutes of the panel meetings are accurate and clearly cover the key issues and views expressed by panel members and record the reasons for its recommendation.

8. Advise the relevant social workers of the recommendations of the panel.

9. Ensure Panel minutes are agreed, signed and shared with Agency Decision Makers at the earliest appropriate juncture (within a week after the panel).

10. Ensure that the number, skills, knowledge and experience of persons on the central list are sufficient to enable Adopt Thames Valley to constitute panels that are equipped to make competent recommendations to Adopt Thames Valley.

11. Take part in an annual appraisal and also undertake the annual appraisal of Panel Members with the Adoption Panel Adviser.

12. Meet on at least a six-monthly basis with the Vice Chairs and Adoption Panel Adviser to ensure that Panel function is appropriately reviewed and training issues for members identified.

13. Provide feedback on the quality of reports submitted to Panel and areas for development, which will be discussed either at appraisal meetings or at meetings with the Adoption Panel Adviser and Adopt Thames Valley Service Manager.

14. Contribute to the production of the annual report presented to the ATV Partnership Board.

15. Attend meetings with relevant managers as required to discuss issues relating to policy, strategy and performance.

16. Ensure managers are aware of any issues of concern and liaise with the Agency Decision Maker.



Other Work Requirements
1) Prepared to undertake training and attend conferences/events as appropriate to the role

2) Flexible in the use of allocated time

3) Email correspondence which contains personal or sensitive information will be sent and received securely using Egress.

4) Records created by the post holder for panel will be deleted or destroyed as soon as the panel minutes are agreed and signed.

Agile Working
All staff may be required to work from a different base or in a different location at some point in the future in line with any Council or school needs. Such changes will be made after proper consultation and shall be deemed to be reasonable after taking into account any per
How to apply 
We welcome contact from interested candidates who would like an informal discussion about the role. Please contact Teresa Rogers on 07393001056.
To apply, please send your CV and a supporting statement clearly demonstrating how you meet the selection criteria for the role to workforus@oxfordshire.gov.uk 
Please note that under safer recruitment requirements, references will be requested prior to interview.
Our Organisation is committed to safeguarding and promoting the welfare of children, young people and adults. We expect all employees, workers and volunteers to share this commitment. We will ensure that all our recruitment and selection practices reflect this commitment.
To apply...
| | |
| --- | --- |
| Name: | Catherine Wilson-Croombs |
| Telephone: | 01865323957 |
| Email: | workforus@oxfordshire.gov.uk |
| Website: | |