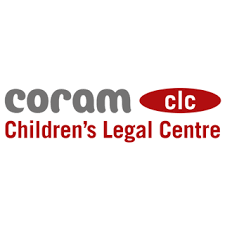 The Independent Review Mechanism (IRM) is a body established in England on behalf of the Secretary of State for Education. The IRM provides panels to review determinations made by adoption and fostering agencies that are not minded to approve applicants to become adoptive or foster parents of children from England or children from overseas, or where it is proposed to withdraw an adopter's or a foster carer's suitability to adopt or foster a child. The administrative office is in Leeds. Panels are held are virtually on various dates throughout the month.

Legal Advisers provide written advice on the applications to the IRM and are available by phone for advice, should it be required, for the IRM panel meetings.

IRM Legal Adviser (sessional)
Job summary and purpose

To provide advice to the IRM on matters of legislation, policy and procedure.

Organisational relationships

The Legal Adviser will be responsible to the IRM Contract Manager but will also develop a working relationship with the caseworker for the application.

Main duties
To read the papers, accessed directly from the IRM database, associated with the IRM application and provide written legal advice for the relevant review panel.
To be available by phone to the review panel considering the application to provide legal advice on points of legislation, policy and procedure if necessary.

To be fully conversant with current fostering and adoption legislation and emerging procedures, and ensure their knowledge is kept up to date.

Person specification

Listed below are the skills, experience, knowledge and qualities required of Legal Advisers. They will form the selection criteria for appointment.
• A professional qualification in legal work

• Substantial recent experience of legal work in fostering and adoption

• Up to date knowledge of legislation of fostering and both domestic and inter-country adoption in the UK

• Ability to assimilate large, complex amounts of electronic information within short time scales and prepare reports giving relevant legal advice
• Experience as a Legal Adviser to a Fostering Panel and / or an Adoption Panel

• Ability to work under pressure and to tight deadlines

• Reliable and flexible

• Understanding of, and a commitment to, equal opportunity and diversity issues

• Ability to maintain confidentiality
To find out more and to make an application visit the Coram website.