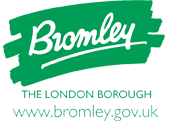 We currently have an exciting opportunity to be part of a Specialist Therapeutic Social Work Team

Focusing on the child, not forgetting you

You will lead on providing counselling support to birth parents of children placed for adoption and providing therapeutic intervention for the New Horizons 'step down' service, offering guidance and support to experienced foster carers and children placed in their care from residential provision.

You will be supported in your role by your team colleagues and through regular planned supervision by your line manager.

You will be passionate about making a positive difference to children's lives and supporting a changing culture providing support to Children & Families within the borough.

The Bromley Promise:

• Caseload in the Therapeutic Team is between 8-11 children at present for every Social Worker
• Small Cluster teams, with one team manager supervising six Senior Practitioners
• Two week protected induction programme
• Excellent learning and development opportunities with bespoke training for every social worker
• Social Workers and team managers have easy and regular access to the leadership team
• Dedicated time for reflective supervision

In addition; the THRIVE Team can offer

• Access to specific therapeutic training as required in order to meet the specific needs of the role
• Access to external clinical supervision with a qualified therapist
• 6 weekly group supervision with an external consultant

For an informal discussion on the above role please contact Antony Moore-Team Manager -THRIVE on 0208 461 7873 or email [email protected]

Equal Opportunities Statement

We are committed to achieving equal opportunities in employment and service delivery.

We offer a generous package including competitive pay, 12 months maternity leave, career average pension scheme, flexible working practices and the Bromley Employee benefits scheme; Cycle2Work and a wide range of unique discounts

Apply link: https://recruitmentbromley.engageats.co.uk/Redirect.aspx?enc=2EhiSIgUofjCb3EPQzt9LDJpiV/aiB7EAMcHSxVUA0hBsyfvWQm7bus77yZK/ENR&eoq=1
Information for applicants COVID-19:
Bromley Council are following the most recent Government guidelines surrounding Coronavirus. During this period, we still look forward to receiving CV's and if your candidate is shortlisted we will be conducting tests and interviews remotely via phone and video link.