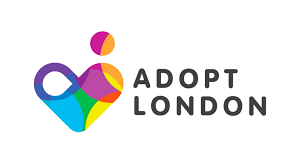 Adopt London West
Adopt London West RAA is a partnership service comprising the London Boroughs of Brent, Ealing, Hammersmith and Fulham and Hounslow and hosted by the London Borough of Ealing. The service recruit adopters and family finds for children across our partner agencies. We also offer support services to adoptive and special guardianship families.  
Every child has the right to a safe and supportive family life. Adopt London West aspires to promote best practice across its adoption and special guardianship support services.
Working closely with other professionals and childcare social workers across the Adopt London West region, you will be able to undertake assessments to a high standard and to family find creatively for children with complex needs to ensure that plans for them are progressed.
The support service in ALW is passionate about providing timely and bespoke support to our growing body of adopters and special guardians.  Besides carrying out support assessments of need, we also deliver Foundations for Attachment training to the families with whom we work.  We also offer support via our education support groups, webinars, social events and an SG support group, co-facilitated by a special guardian.  The support service is also responsible for birth parents' advice, facilitation of any contact arrangements and access to records.
You will hold a social work qualification and be Social Work England registered.
ROLE PROFILE

Role reports to: Team Manager
Direct Reports:
Indirect Reports: Adoption and Special Guardianship Support Workers where applicable, students

This role profile is non-contractual and provided for guidance. It will be updated and amended from time to time in accordance with the changing needs of the council and the requirements of the job.



JOB DESCRIPTION

Safer recruitment practices to safeguard and promote the welfare of children and/or vulnerable adults apply to this post in addition to the requirement to obtain a satisfactory Enhanced Disclosure and Barring Service (DBS) check.


PURPOSE OF ROLE

Working as a part of Adopt London West (combining the adoption and special guardianship support services of Brent, Ealing, Hammersmith and Fulham and Hounslow):

• To undertake work with cases, providing an exemplary service in line with statutory requirements and departmental priorities, improving outcomes for children and young people.

• To demonstrate effective practice in more/the most complex situations, assessing and managing higher levels of risk, striking a balance between support and control, liaising with a wide range of professionals within multi-disciplinary teams, including more senior levels.

• To manage caseloads and offer opinion, support and professional wisdom within the organisation and to others.

• To model best practice, setting expectations for others. To take responsibility for coaching and mentoring student social workers and supervising the work of Support Workers, where applicable.
Grade 12 Senior Social Workers will undertake work with the most challenging and complex cases.

KEY ACCOUNTABILITIES

• To undertake the range of duties and responsibilities on behalf of the Department as specified in the Children's Act 1989, Adoption and Children Act 2002 and such other legislation as is or may be appropriate to work with children and their families, to include:

a) Delivering excellent social work practice, assessing (complex) need, planning and working purposefully with children, adoptive parents, birth families, support networks and other professionals to manage risk, safeguard children and promote positive outcomes in permanency.

b) The supervision of children placed within adoptive and special guardianship families.

c) The assessment and supervision of children who are looked after in order that statutory duties towards such children are met.

d) To undertake the preparation of (complex) reports, statements and such other legal documents as may be required in relation to children and young persons in family proceedings courts within the relevant timescales to attend court and represent the relevant department.

e) To undertake (complex) assessments and implement care/protection and permanency plans in situations by a variety of methods of intervention and to encourage the development of quality standards and practice.

f) To ensure that statutory duties are met for vulnerable children and adoptive and special guardianship families with complex problems.

g) To receive and manage the assessment of referrals and to instigate/recommend appropriate action.

• In the exercise of the duties and responsibilities described above, to manage the provision of such counselling, individual or family work as may be required other than that which could appropriately be undertaken elsewhere.

• To manage a (more complex) caseload working with a high degree of personal and professional accountability and autonomy.

• In key adoption and special guardianship support cases, respond to public and other agencies in writing, by telephone or by direct contact, following Council protocols. When relevant liaise with relevant external agencies e.g. police, health authority etc.

• To provide innovative social work services to service users.

• To follow a guiding principle that children should remain with their own families wherever possible. Where it is legally upheld that natural family circumstance have irretrievably broken down, to plan a timely, secure and permanent home future for children, ensuring that the adoptive family has clear information about the child or children's background and that contact with birth relatives is maintained wherever possible.

• Provide expertise in a specialist field acting as a resource to the team and department to develop best practice; to engage in research and evaluation of practice.

• Promote a learning culture and lead on sharing and disseminating best practice within multi-disciplinary teams, across the department and partnerships and contribute to learning and development activities.

• Model, identify and promote best practice, policy, procedures and training informed by current evidence. Provide practice consultation and promote respect for professional social worker expertise.

• Undertake (complex) adoption and special guardianship support assessments, make sound analytical judgements and utilise the most effective means of providing innovative care packages within budgetary constraints in conjunction with partners and external agencies.

• Utilise management information and information technology to record, retrieve and analyse information.

• To maintain contemporaneous notes of visits, interviews and telephone conversations; to complete appropriate forms, documents and correspondence according to the departmental code of practice.

• To supervise and support students using the practice educator framework and/or to support and enable learning of others.

• To support the Council's vision for Children's Services in line with overall corporate objectives.

• To represent the team on working groups, in multi-disciplinary teams or multi-functional settings or liaison meetings.

• To be reflect upon and review own continuous professional development

KEY PERFORMANCE INDICATORS

• An excellent knowledge and clear understanding of all relevant current legislation and Court processes including the Children's Act 1989 and the Adoption and Children Act 2002.
• All cases are handled to the highest professional standard and within the legal, ethical boundaries of the profession. Cases to be managed as expediently as possible ensuring the best outcomes for the children, families and young people of Ealing.
• Evidence of continuous professional development and personal contribution to the learning culture.
• Achievement of performance targets as set out in corporate, service, team and individual plans.
• Evidence of personal development as Practice Educator including feedback from student social workers in their final year.

KEY RELATIONSHIPS (INTERNAL AND EXTERNAL)

• All teams and services within the council with an input into children's safeguarding, protection and care including Legal
• All teams and services within Children's Services
• Children, adoptive families and special guardians, carers
• Police
• Schools
• Community and hospital health services
• Voluntary Services
• HCPC

 
Ealing council is committed to safeguarding children and vulnerable adults and expects all staff to share this commitment. Ealing follows safer recruitment practices to protect children and vulnerable adults.
The post holder will be subject to an enhanced Disclosure and Barring Service (DBS) check and Ealing's enhanced vetting process.
This role is deemed customer facing and as such you must have a command of spoken English which is sufficient to enable you to effectively perform the role. This requirement relates to Part 7 of the Immigration Act 2016.

These positions are for a fixed period of 12 months. External applicants will be offered a fixed-term contract and existing Ealing Council employees will be offered the opportunity of a secondment. 
Ealing Council employees must ensure a secondment release form is signed by their line manager before applying and emailed to Horsleyc@ealing.gov.uk by the application closing date.

For further information including person specification please follow the application link to the employer's website below.
To apply...
| | |
| --- | --- |
| Name: | Caroline Horsley |
| Telephone: | 020 8825 7735 |
| Email: | Horsleyc@ealing.gov.uk |
| Website: | |