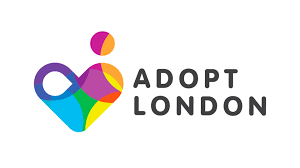 Adopt London West RAA is a partnership service comprising the London Boroughs of Brent, Ealing, Hammersmith and Fulham and Hounslow and hosted by the London Borough of Ealing.   The service recruits adopters and family finds for children across our partner agencies.  
The practice model and principles of our host Local Authority, Ealing has been incorporated into our approach in ALW, the Brighter Futures practice model is informed by our values and brings together key ideas from relationship and trauma-informed research, theory, and practice.  We work closely with social workers in our local authority partners to ensure that children's needs are at the forefront of our work. 
An exciting opportunity has arisen for a social worker to join the Adopt London West Service in the Recruitment and Family Finding Team.   We seek a social worker with experience of adoption, who is committed to innovative practice and assuring the best possible outcomes for children and adoptive families.
You will be passionate about what you do and committed to driving forward early permanence for children.  Working closely with other professionals and childcare social workers across the Adopt London West Region, you will be able to undertake assessments to a high standard and to family find creatively for children with complex needs to ensure that plans for them are progressed
PURPOSE OF ROLE:
Working as a part of Adopt London West (combining the adoption and special guardianship support services of Brent, Ealing, Hammersmith and Fulham and Hounslow):
• To undertake work with cases, providing an exemplary service in line with statutory requirements and departmental priorities, improving outcomes for children and young people.
• To demonstrate effective practice in more/the most complex situations, assessing and managing higher levels of risk, striking a balance between support and control, liaising with a wide range of professionals within multidisciplinary teams, including more senior levels.
• To manage caseloads and offer opinion, support and professional wisdom within the organisation and to others.
• To model best practice, setting expectations for others. To take responsibility for coaching and mentoring student social workers and supervising the work of Support Workers, where applicable.
To apply and see the full job spec please visit our website following the link below.