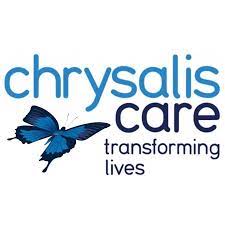 Job Purpose:

1. To manage a caseload within the framework of supervision to effectively meet the needs of children and foster carers in line with competency standards.

2. To monitor the use of resources to ensure their effective utilisation in line with service delivery requirements.

3. To ensure that information systems and records are effectively maintained in order to provide up to date and accurate information upon which decisions can be made.

4. To maintain a personal awareness of legislation, agency policies and procedures, acting in line with these to ensure a high quality of service delivery.

5. To attend regular training and compile a portfolio of evidence to achieve appropriate competency levels.

6. To provide the agency with high quality assessments of prospective carers.

7. To provide foster carers with a high standard of professional support, guidance and monitoring.

8. To represent the agency in dealing with statutory agencies.



Specific Job Responsibilities:


1. To provide Chrysalis Care foster carers with both individual and group support and guidance and to oversee and manage foster placements.

2. To visit carers every two – four weeks, and to provide appropriate support links – 12 – 15 pro rata.

3. To maintain telephone contact with carers as appropriate.

4. To participate in annual foster carer reviews.

5. To attend agency and Local Authority panels as required.

6. To attend and participate in case conferences, reviews, planning meetings and any other meetings that may be called, and to represent Chrysalis Care at such meetings.

7. To support the Chrysalis Care training strategy as required by the Directors, and to ensure that foster carers have a training and development profile and that this is kept up-to-date, assisting each carer to follow their chosen fostering path by accessing appropriate training whether in house or externally.

8. To ensure that Care Plans are adhered to.

9. To liaise and consult with others involved in the care of the child.

10. To prepare reports as required by the agency, Local Authorities and the courts.

11. To advise children and young people of their rights and to assist them in implementing the complaints procedure as necessary.

12. To undertake at least one training event for carers every year.

13. To undertake any other duties which may be appropriate depending upon the post holder's expertise, knowledge, experience and skills, and in keeping with the level of responsibility afforded. To work flexibly to accommodate the needs of panel support groups and out of hours work as required.

14. To undertake at least one unannounced visit on foster carers per year.

15. To be part of the duty and on-call system

Please call 0208 298 2800 for application pack.
 
With Chrysalis Care you will enjoy the excellent benefits of working with an agency which puts quality of service as number one priority.
To apply...
| | |
| --- | --- |
| Name: | Sarah Keane |
| Telephone: | 02082982800 |
| Email: | sarah.keane@chrysaliscare.org |
| Website: | |