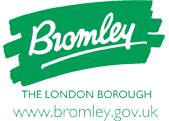 Bromley Permanency Team is committed to delivering high quality services to foster carers, connected persons and special guardians. We are currently looking for an experienced practitioner to join our management team.
Our service has six team manager and two service manager posts. Within this role, you will work closely with these colleagues and others in the children looked after and safeguarding teams.

We are looking for candidates with experience of family placements work, assessments, training and support of carers. You will have a thorough understanding of attachment, separation, trauma and child development. You will be child-focused, have excellent communication skills and management experience.

Reporting to the Group Manager Permanency Service, you will take lead responsibility for:
- Panel advisory role and quality assurance of work submitted to our Fostering and Connected Persons Panel (foster carer and connected persons approvals, reviews and long-term fostering matching
-Promoting and embedding good practice in relation to assessment of foster carers and connected persons, fostering family finding / matching and placements, training and support for carers, child permanence work for children with adoption plans.
- Any other specific projects to support our service developments

You will line manage a small team of admin and social workers who undertake various fostering work.

The Bromley Promise:

· Manageable caseloads for every Social Worker
· Dedicated time for reflective supervision
· Small Cluster teams with one team manager supervising five Social Workers
· Two week protected induction programme
· Excellent Learning and development opportunities with bespoke training for every social worker
· Social Workers and team managers have easy and regular access to the leadership team

To find out more about working in Children's Social Care at Bromley visit- http://www.bromleysocialworkcareers.co.uk/
To view our Roadmap to Excellence document visit- http://www.bromleysocialworkcareers.co.uk/media/1002/theroadmaptoexcellence.pdf
To view our Social Work Practise Standards visit- http://www.bromleysocialworkcareers.co.uk/media/1057/socialworkpracticestandards.pdf
Applicants must have completed their ASYE

Equal Opportunities Statement

We are committed to achieving equal opportunities in employment and service delivery.

We offer a generous package including competitive pay, career average pension scheme, flexible working practices and the Bromley Employee benefits scheme; Cycle2Work and a wide range of unique discounts. Salary: up to £48,234 per annum (depending on experience) plus £2,000 annual retention payment, a £2,000 Golden Hello and lease car.

Information for applicants COVID-19:
Bromley Council are following the most recent Government guidelines surrounding Coronavirus. During this period, we still look forward to receiving your application and if successful, we will be conducting interviews remotely via video link


Join us on our journey today