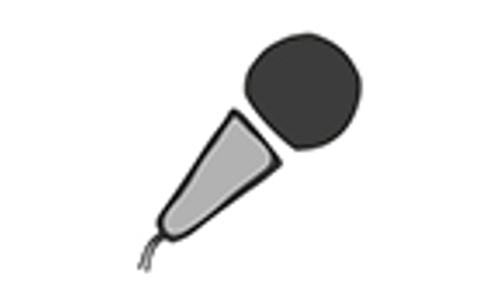 CoramBAAF comments on recent adopter murder conviction
Following the news this week of the conviction of Matthew Scully-Hicks for the murder of his 18-month old adopted daughter, Elsie, John Simmonds, CoramBAAF's Director of Policy, Research and Development comments on this shocking case. 
The conviction of Matthew Scully-Hicks for murdering his 18 month adopted daughter Elsie raises significant concern about the robustness of the adoption system. The fact that the Adoption Order had only just been made by the court, that Elsie had suffered a number of serious injuries and that she would have been subject to robust supervision by the local authority as well as investigations by health professionals and others suggests that the process went very wrong and ended in an unbelievable tragedy. The detail of this is to be investigated and reported on.
There could not be greater responsibility placed on the State when a child is removed from their parents and birth family and the best option is to place them for adoption. These issues have been subject to continuous debate and challenge about the appropriateness, fairness and indeed lawfulness of adoption. The vulnerability of children placed for adoption could not be more stark and that places the greatest of responsibility on local authority, health and voluntary sector services.
The preparation, assessment and approval of prospective adopters must be robust and explore a range of key factors that focus on the suitability to adopt. At the heart of this are questions about a prospective adopter's history and current circumstances and the way that these have become embedded in their understanding of adoption and the children who are placed for adoption. This will include relevant aspects of their life and family history and experience, their motivation and expectations. There are only three issues that will exclude an applicant – being under 21, being convicted of a specified offence and not having a permanent home in the U.K. There may a range of other factors that may result in applicants not being suitable. But if this is the case then this will result from a wide exploration with the applicants by the social worker and others drawing on their expertise and experience and then that of the adoption panel and the agency decision maker. The system is designed first and foremost as child centred, and is robust and detailed in its approach.
Wherever professional judgement is being exercised there are always degrees of uncertainty and the unknown. That is inevitable in profoundly significant areas such as adoption. Experience continues to influence in unexpected and unplanned for ways. Certainty is an illusion and every professional judgment must be subject to review and evaluation – the importance of learning from experience. And that is built into the adoption system with an expectation that on-going support will be necessary and that should be built on the relationship between social workers and adopters where difficult, anxiety provoking issues can be explored and thought about and then, if necessary, acted upon.
We do not know how any of this applies to the Scully-Hicks case. However, it is essential that there continues to be confidence and recognition in the achievements of the current adoption system – particularly in its child centred, lifelong focus. That has developed drawing on the considerable experience and expertise of the adoption sector over many years. The horror of what happened to Elsie must not divert us from we have achieved over many years as much as we might still have to learn.