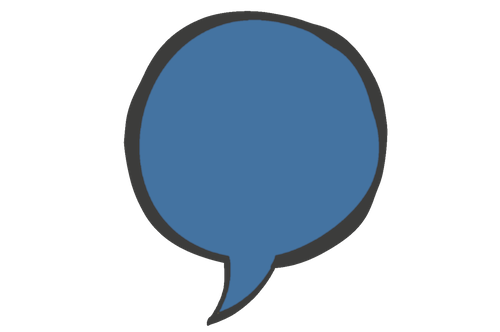 CoramBAAF supports the National Adopter Recruitment Campaign 2020
With the launch of a new Government-backed adopter recruitment campaign, #YOUCANADOPT, CoramBAAF's John Simmonds reflects back on adopter recruitment over the last 20 years.
2020 marks the 20th anniversary of my participation in National Adoption Week. Twenty years ago, I have very clear memories of entering London's Post Office Tower, close to Tottenham Court Road, at 6.30 in the morning, taking the lift to the top of the revolving tower, and then answering direct phone calls from prospective adopters who had seen the National Adoption Week materials that had been published for that year. The Tower was the venue for the National Adoption Week event and its associated advisory phone lines for a number of years following this – an early start for staff on the phone lines, a stimulating set of discussions, and a glorious view out over London. My only other visit to the Tower was to meet my American parents-in-law some years earlier, when the Tower was a very fine restaurant!
National Adoption Week has continued every year since then, but in different formats and utilising different venues. Local events were also arranged over the years by both local authorities and voluntary adoption agencies, typically in partnerships. The Be My Parent family-finding magazine and website also played a significant role as the source of information about children who were waiting to be placed. What has changed over those 20 years?
Firstly, the basic message has not changed. There is always the need to publicise the message that there are many children whose life-long plan is to be placed for adoption, and we need to ensure that there are enough approved adopters with understanding, commitment, motivation, and the circumstances to adopt each of those children. As is the case now, understanding the
nature of adoption and the children who need to be placed requires something of the detail fully and properly explained to prospective adopters, especially the fact that most children will have been removed from their parents due to abuse and neglect, and that those children may have a range of special needs that will need to be incorporated in the adopters' approach to parenting and family life.
This year, the design of the #YOUCANADOPT recruitment campaign is still much the same. Adoption is an amazing opportunity and it may work very well for you. There are no guarantees, but there are many opportunities. The pathway is open to the many, which reflects significant changes in social views over the years as to what makes an adoptive parent. And adoption agencies are open, supportive and respectful to all those who make a first enquiry, whatever might happen next. The sector has come together to create these messages along with adopters, adopted children and adopted adults. There could not be a stronger message, and how could I have ever anticipated that 20 years ago as I travelled in that lift to the top of the Tower?
Dr John Simmonds, Director of Policy, Research & Development, CoramBAAF