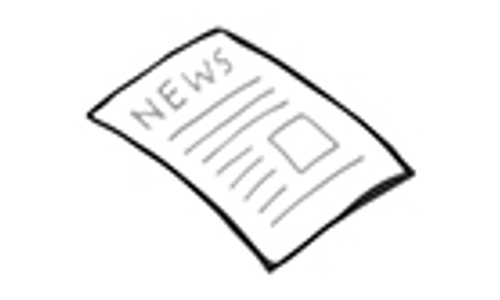 CoramBAAF urges Parliamentarians to reject Clause 15 of the Children and Social Work Bill
CoramBAAF has set out its opposition to proposals that could see Clause 15 of the Children and Social Work Bill used to disband adoption and fostering panels and relax the assessment process for children being placed with family and friends foster carers.
Details about the proposals are provided in the CoramBAAF Briefing below.
Links to the full text of the Bill, minutes of parliamentary debates and related documents can be found on the Parliament UK website.
Children and Social Work Bill
Clause 15 and the role of Adoption and Fostering Panels
Clause 15 of the Children and Social Work Bill allows the government to dispense with primary child welfare legislation or regulations at the request of a local authority. At the Second Reading in the House of Lords last week, Lord Nash, the Schools Minister, indicated some areas where this Clause might be applied.
One proposal was the disbanding of adoption and fostering panels. Lord Nash suggested that these 'add little value and can often delay the process of approving prospective carers'. In CoramBAAF's view, this reflects a long standing attempt by the government to remove panels from the fostering and adoption approval process, only avoided as the result of overwhelming opposition from practitioners in the sector as expressed in consultation responses in 2011 and again in 2013. Now it seems that the plan is to disband panels in the use of the powers proposed by Clause 15 and in a piecemeal fashion. CoramBAAF could not be more opposed to this plan; believing that adoption and fostering panels play a crucial role in helping to decide whether someone is suitable to foster or adopt or that a child should be matched with prospective adopters. It is hard to think of a more important decision for a vulnerable child, and it is one that benefits enormously from the careful and independent scrutiny that panels provide.
Another proposal put forward by Lord Nash concerned the relaxing of the assessment process for children who were being placed with family and friends foster carers. It is unclear exactly what is envisaged here, but on the face of it there is no justification for a less robust assessment of carers simply because they happen to be related. In fact, recent legislative changes in relation to special guardianship have tightened assessment requirements, and CoramBAAF would oppose any changes that mean children in care are less well safeguarded than is currently the case.
Where the government wishes to make significant legislative changes such as those identified by Lord Nash, it seems entirely reasonable to expect that there is full parliamentary scrutiny, and these changes are not introduced without full and proper consideration. For this reason CoramBAAF urges Parliamentarians to reject Clause 15 as currently drafted. Where innovation and new ways of working require modifications to existing law already approved by Parliament, then an alternative measure is drawn up which fundamentally respects the constitutional authority of Parliament as the only body to approve the law of the land.
For further information please contact:
Paul Adams, Fostering Consultant, CoramBAAF
paul.adams@corambaaf.org.uk
John Simmonds, Director of Policy, Research and Development, CoramBAAF
john.simmonds@corambaaf.org.uk