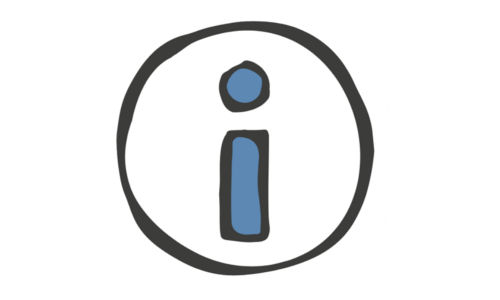 Darren Coyne 1972 - 2021
Darren Coyne, Projects and Development Worker, at the Care Leavers Association, passed away unexpectedly on May 25 2021. He was a fearless activist and advocate, passionate about improving the rights of adult care leavers to know about their time in care and their family connections. He worked tirelessly to identify and overcome the deficits, barriers and 'carelessness' of the system and its impact on persons asking to see their care records. He did pioneering work in the prison system, supporting adult care leavers asking for their care records and working with various organisations to develop good practice protocols to create private and safe systems for people to receive, read and retain their care records. 
Darren spoke persuasively and lucidly to everyone about the impact that being denied knowledge and memories of time in the care system has on people's life journeys. He had no patience with the misuse and misunderstandings of data protection laws to deny care leavers their right to know their family connections. He understood and articulated, through his own lived experience, the importance of making 'narrative sense' of the past to support going forward into the future. 
A  founder member of the Access to Care Records Campaign Group, Darren worked steadfastly within the group, speaking across the country to policy and law makers, academics, prison governors, local authority and voluntary sector case workers about preparing care files.  He organised seminars and workshops. He presented the reasons why the present system for accessing care files discriminated against adult care leavers. He worked with colleagues and care leavers in research projects, most recently with the MIRRA Project at University College London. A determined and knowledgeable advocate, he provided assistance to people who needed advice and support.  He went way beyond doing this work as a 'job': it was his mission. And central to his mission was the principle of working in partnership with all care leavers, ensuring their voices were heard in policy discussions.  Care leavers have shared their accounts and memories of his generous acts of kindness, of advocacy, of support and mentoring.
Our colleagues at the Care Leavers Association have lost a widely known and respected colleague. Lola Young, the Baroness Young of Hornsey OBE, Julia Feast OBE, Peter Garsden of Simpson Millar LLP and Leonie Jordan and our associates in the Campaign Group have lost our courageous and straight talking colleague and friend. He will be much missed by family, friends and the many care leavers who he supported and mentored.
Recently, Darren made a podcast with John-george Nicholson for Research in Practice. Please take time to listen to Darren and John-george: it tells us so much and so succinctly about the experiences of care leavers asking to see their records and the impact on them.