December deal of the month
This December get 'Managing difficult behaviour' for just £10.00 (usual price £14.95)! A must read with essential tips and techniques for foster carers of the under 12s.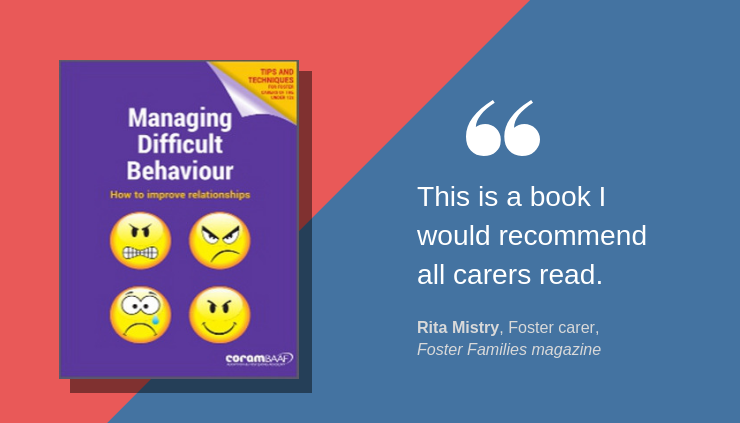 Would you like to develop a better relationship with the child you are caring for? Do you sometimes struggle to deal with your child's tantrums, rudeness or aggression? Does your child often play up to get your attention? Does your child sometimes wind you up until you feel desperate?
If you answer yes to just some of these questions, this book is for you.
Fostering is a challenging and important role. It changes children's lives, but it can make many and varied demands on foster carers. Some of the challenges arise from children presenting behaviours that can be difficult to deal with.
Managing difficult behaviour aims to provide foster carers with new skills to help them manage a child's behaviour and improve their relationship with him or her. It is full of useful tips, case examples and exercises.
The book does not provide all the answers – there are no "right" answers when dealing with the variety of ways that troubled children express their frustration, anger, stress and insecurity. But it does set out ways in which foster carers can help children, in their own way and in their own home.
The training outlined in Managing difficult behaviour is based on the Fostering changes programme set up at the Maudsley Hospital in London.