February deal of the month!
THIS OFFER HAS NOW CLOSED.
To celebrate National Storytelling Week we're offering two of our key life story work titles for just £20 until the end of the month
Save 40% when you buy Life story work and Digital life story work together for just £20 until Thursday 28th February 2019 (usual combined price £33.90).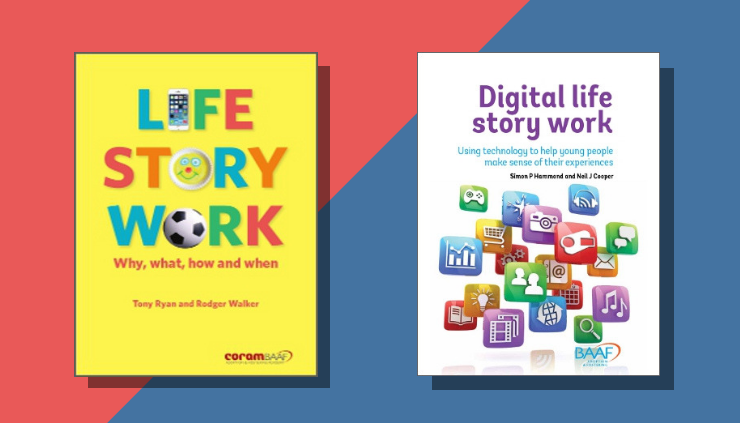 Life story work
Normal price £16.95 
Children separated from their birth families are often denied the opportunity to know about their past and to clarify past events in terms of the present. Losing track of the past can make it difficult for children to develop emotionally and socially. Life story work is an attempt to give back some of this past. This practical guide lays the foundations of approaching life story work and provides a rich and creative treasure trove of techniques and exercises for adults working with children in different settings. More...
Digital life story work
Normal price £16.95
Digital life story work combines the benefits of traditional life story work with the innovative features of contemporary media formats. The guide tackles how to bring the therapeutic process into the modern era while still allowing the child or young person to do the all important work of reflecting on their lives with a supportive adult which in turn contributes positively to their self-esteem and identity. More...