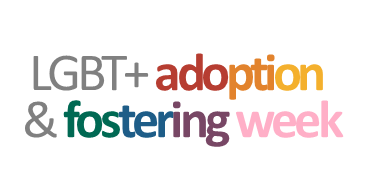 LGBT+ Adoption and Fostering Week 2022
CoramBAAF is delighted to support LGBT+ Adoption and Fostering Week. As the leading membership organisation dedicated to improving outcomes for children and young people in care, we are committed to raising the profile of adoption and fostering to prospective parents who are LGBT+.
LGBT+ Adoption and Fostering Week is a great time for anyone who is interested in becoming an adoptive parent or foster carer to find out more about what's involved, and we have a wide range of resources available in our bookshop offering information, advice and support.
For social work managers, practitioners and childcare professionals we also offer a programme of open courses that address issues of diversity and inclusion.