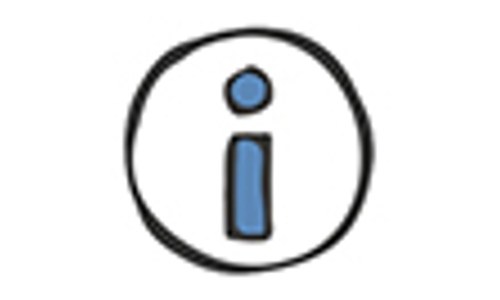 May-June round up
Welcome to this round-up article, highlighting some of the important projects and programmes CoramBAAF has been engaged in over May and June 2018 – plus a look-ahead at forthcoming projects, campaigns and events.
Among the last ones to leave? Understanding the Journeys of Muslim Children in the Care System in England
Alongside Coventry University and Penny Appeal, CoramBAAF has been leading a research project on the experiences of children of Muslim heritage as they journey through the care system in Britain. 
The project aims to improve outcomes for Muslim children in the care system in the Midlands, by specifically understanding their journeys and the contexts in which they occur, in order to inform policy and practice. 
The research report is now available to read online via the Coventry University website, and you can find out more about the project on the CoramBAAF website.
CoramBAAF's contribution has been led by Savita de Sousa. You can read an interview with Savita on BME Adoption and Fostering issues on the CoramBAAF website.
Fostering Across Borders
CoramBAAF has begun the first phase of the Fostering Across Borders (FAB) Project. This involves mapping current training provision and training needs for social workers and foster carers in England for looking after unaccompanied migrant children. 
Local authorities and independent fostering agencies that are CoramBAAF members have been asked to complete a survey which will provide us with valuable information. If your agency is not a CoramBAAF member you can also contribute to the survey. 
Read more about the programme on the CoramBAAF website.
General Data Protection Regulations (GDPR)
On 25 May, General Data Protection Regulations (GDPR) came into force. These regulations have considerable implications for anyone who handles personal data, including fostering service providers.
Across almost every sector, GDPR has been a source of general debate, and the conflicting advice offered has caused some consternation. This has made it difficult to find clear information on what needs to be done to be compliant. 
To support our members we produced a document to guide independent fostering providers through the most challenging and important elements of GDPR. Members can log in to the members' area to view our guidance document. [LOG IN REQUIRED]
Upcoming conferences
CoramBAAF is hosting two upcoming conferences in Birmingham and London with some places still available to book online. Prices start from just £135 + VAT. Find out more about what to expect from a CoramBAAF conference in this article by Caroline Thomas.
CoramBAAF Health Group conference - Similar but different - responding to the health needs of unique children
2 July 2018, Birmingham  | Find out more
 
This conference will reflect the rich, varied, confusing and demanding world of working with the unique children that are in care or have been adopted. It will integrate themes from policy, practice and research. 

The process of health assessment and health planning requires practitioners to consider many different components: the child's health history; their in utero and early experiences; family history; their development; and lifestyle factors. Key topics covered will include: substance misuse in pregnancy; genetics; gender identity; communication needs; mental health; and wellbeing. Read: An interview with clinical psychologists Dr Emily Doncaster and Dr Bronwyn Harrison-Stewart, speakers at the CoramBAAF Health Group Conference.
CoramBAAF Conference: Beyond Together or Apart - brothers and sister are for life
20 September 2018 London | Find out more
This one-day conference will help social work professionals to think about the lifelong implications of planning for siblings and the support needed for adopters in promoting and supporting sibling relationships. Attendees will: hear about updated practice guidance on working with siblings and exploring their relationships; explore practice issues in placing sibling groups together or apart; and examine good practice in recruiting, assessing and supporting carers for sibling placements.
Practice note updated
Updates have been made to PN 68 Reducing the risks of environmental tobacco smoke for looked after children and their carers. 
This Practice Note updates previous CoramBAAF guidance in the light of changing scientific information and the improved understanding of the effects on health of exposure to passive or second-hand smoke from cigarettes, cigars and pipe tobacco. The guidance also considers the use of electronic cigarettes/vaping devices by substitute carers. 
CoramBAAF members can download this Practice Note for free in the members' area. Non-members can find it for sale in the bookshop.