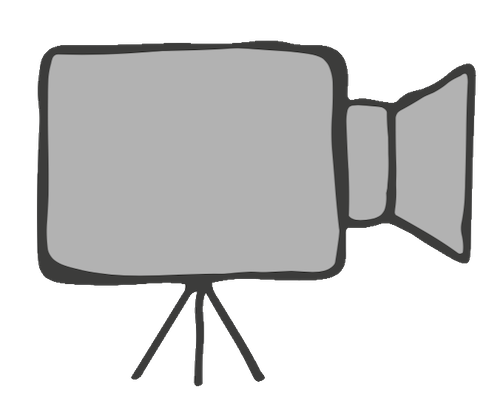 New film to mark the launch of an agenda for change in Special Guardianship
A new training film on special guardianship for sector professionals was launched at an online event on Monday 15 March, with speakers including Sir Andrew McFarlane, President of the Family Division; Josh MacAlister, Chair of the Independent Review of Children's Social Care; and Krish Kandiah, Chair of the Adoption and Special Guardianship Leadership Board. 
The film, 'Special Guardianship – an agenda for change', was made jointly by CoramBAAF, the Centre for Child and Family Justice Research at Lancaster University and Kinship (formerly Grandparents Plus).  
The last decade has witnessed a significant change and uptake in the use of special guardianship and it is now the main and fastest-growing route for children out of the care system. But policy and practice have not yet caught up with this transformation. Opening the virtual launch event today, Sir Andrew McFarlane outlined key changes in best practice guidance, and the ambitious national training programme starting in April to ensure that reform is delivered consistently across England and Wales. 
The publication and implementation of 'best practice guidance' under the authority of the President of the Family Division, Sir Andrew McFarlane, includes recommendations to allow special guardians access to legal aid (currently discretionary) to cover costs for legal advice and support in being represented in court as well as a comprehensive individual support plan detailing what the local authority will provide to help the carer and the child as they grow up. 
Professor Judith Harwin shared research evidence that special guardianship offers children security, stability and good outcomes, yet she highlighted that a step change in support and services for special guardians and their children is needed. 
The webinar also featured growing evidence from pioneering local authority Leeds that investing in supporting special guardians can reduce the number of children in care, improve outcomes and lead to savings. 
This is the sister film to 'The First Day of Forever – becoming a special guardian', a moving first-hand account of what it is really like to be a special guardian. Both films are funded by the Economic and Social Research Council's Impact Acceleration Account. 
In addition to the films, a series of resources have been produced that outline the legislative, policy and practice framework in Special Guardianship.
Director of Policy, Research and Development at CoramBAAF John Simmonds was featured in the film and said: "Special Guardianship has seen a remarkable growth in its use since it was introduced in 2005. There is an urgent agenda for change. Every child subject to the order, must get the services and resources they and their carers need to ensure that they fully recover from any maltreatment they have experienced and go on to have a loving, enriched and full life of opportunity." 
Professor Judith Harwin, of Lancaster University, said: "The research is clear - special guardianship benefits vulnerable children, their families and society at large. Yet it is an undervalued and under-supported form of care. With more children leaving care on special guardianship orders than adoption orders, there's an urgent need to focus on ensuring these children and their carers are properly supported. Now is the time to act on the evidence and to invest in special guardianship." 
Dr Lucy Peake, the CEO of Kinship, said: "Special guardianship is a positive option for children whose parents are unable to care for them. But too many special guardians are struggling to access the support they and their children need. They need independent advice, financial allowances and tailored support services. Special guardians are being pushed to the brink. If we don't support them there's a real risk that they won't cope and more children will enter the care system."