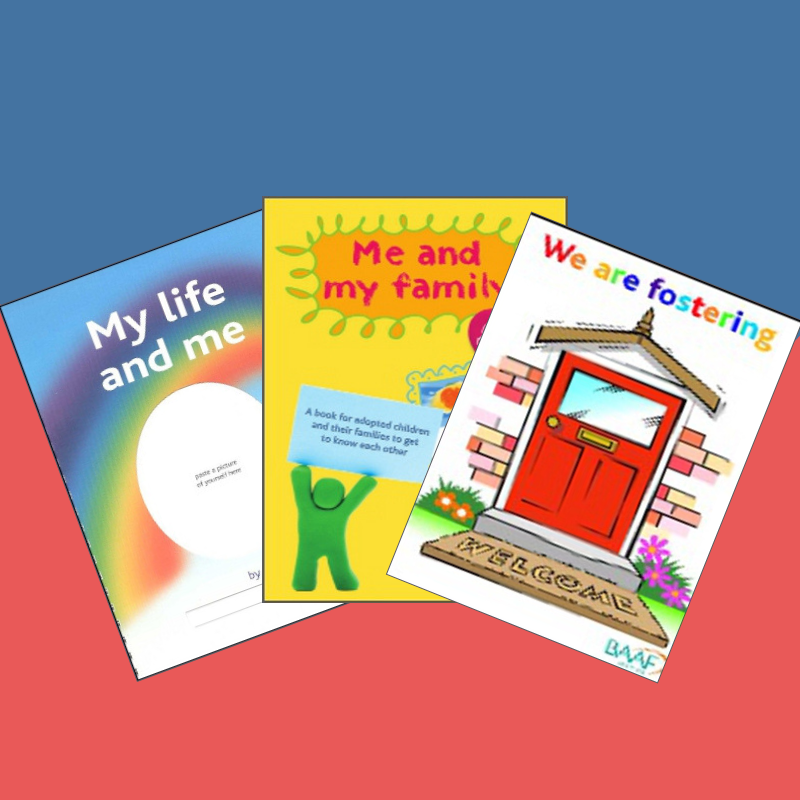 November deal of the month in the CoramBAAF bookshop!
This month we've reduced the price of THREE workbooks for children: My life and me, We are fostering, and Me and my family!
Our three workbooks for children My life and me, We are fostering, and Me and my family are now all just £10 each (+VAT). These books for children include space for drawings, photographs, documents and a record of feelings and thoughts. Read more about them beneath.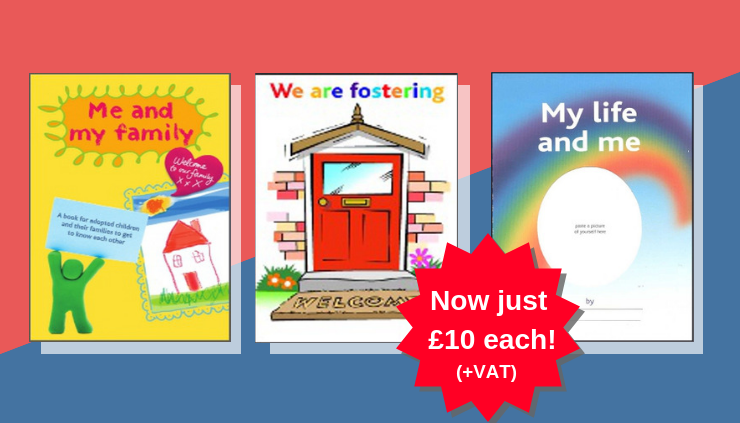 My life and me
For children separated from their birth families, life story work is one way of filling in the gaps about their lives and gives children a structured and understandable way of talking about themselves. My life and me provides a much-needed template to help children who no longer live with their family of origin to develop and record an accurate knowledge of their past and their family. Once completed, the book will provide them with a permanent record which they – and with their permission, the adults caring for them – can refer to at any time and which the child can carry with them through life.

Find out more
We are fostering
Birth children in foster families have to share their homes and parents with new arrivals who may come with varying problems and needs. A considerable period of adjustment as well as significant parental attention may be required to help foster children settle in to their new family. Birth children in this situation may well feel angry and resentful at having to share toys, space and their parents' love. We are fostering is a life story workbook which will help birth children to know themselves, their history and their role in the family. 
Me and my family
Me and my family is a colourful book designed to help adopted children and their families to get to know each other, before adoption, in the early stages and later on. Through writing, drawing and other activities, children are drawn into exploring and recording the changes in their lives as they move to their new family. Divided into three parts, this book provides space for both the adoptive child and the new family to write and draw about themselves and their feelings as they get to know each and learn to live together.