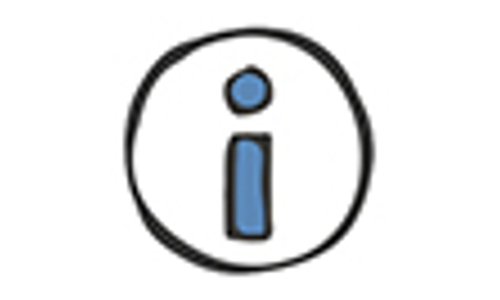 October-November Roundup
Read about the important projects and programmes CoramBAAF has been engaged in over October and November 2018 - plus access a collection of private fostering resources now available for free to our members.
Fostering Across Borders
The Fostering Across Borders Project (FAB) is close to finalising the text of a draft foster care training programme in readiness for piloting it in February and March 2019.
Over 100 trainer/facilitators will learn how to deliver the programme at 10 venues across the UK, and, at the same time, they will provide the FAB team with valuable feedback that will inform the final version of the free training manual which will be published in September 2019 when the project ends.
FAB is a 20-month international project, funded by the EU and managed by International Organization for Migration (IOM). CoramBAAF are UK delivery partners, working alongside Coram Children's Legal Centre (CCLC) and organisations in Austria, Belgium, Greece, Luxembourg and Poland. All the agencies involved share the aim of strengthening provision of family-based care for unaccompanied migrant children, through foster care training and carer recruitment resources that will support ongoing capacity-building in this aspect of care after the project ends.
Although the legal systems and structures for providing family-based care/fostering differ considerably across the partner countries, the FAB training programme will result in a common    framework that addresses the key issues carers need to know, but contextualised to suit the different locations.
Find out more about our work on Fostering Across Borders.
Private Fostering - resources for members
Private fostering resources have now been added to the members' area of the CoramBAAF website. The resources include an FAQ, guidance, legal information, and other important information. It is designed to help private fostering social workers and practitioners in their work with privately fostered children, their carers and parents.
You can access the resources here - you will need to be a current CoramBAAF member, and logged into the website.
All Parliamentary Party Group for Adoption and Fostering
Home for Good and Adoption UK have been engaging with Parliamentarians regarding the establishment of a new All Parliamentary Party Group for Adoption and Fostering (APPG).
In the past, such an APPG has acted as an important connection between the sector and Parlimentarians. However, over the last two Parliaments this has not been operational and a indeed a missed opportunity. 
Home for Good and Adoption UK have been very active in engaging with Parliamentarians to see if there is joint interest in applying for a new Group to be established. Over the past few months positive interest has been forthcoming and initial plans are well underway to establish such a group. The current pre-occupations of Parliament have resulted in 2 initial meetings been postponed but a third date is being arranged for the New Year. Further information will be available in the very near future.
Family Justice Legal Observatory – Special Guardianship
The Nuffield Family Justice Observatory has commissioned CoramBAAF to undertake a rapid review on Special Guardianship to support the Family Justice Council as it seeks to revise the protocols and guidance for the family courts and local authorities. 
The rapid evidence review will include a review of published evidence and also practitioner perspectives on current obstacles to the implementation of existing guidance and protocols. The evidence will be drawn together in a single accessible document with a target date of February 2019.
John Simmonds, CoramBAAF Director of Policy, Research and Development, will lead the review of the evidence and has been invited to join the panel established by the Family Justice Council led by Mr Justice David Williams and HHJ Jane Probyn, to ensure continuity across elements of this work. 
You can read more about the rapid review on the Nuffield Family Justice Observatory website.
Elaine Dibben at AFA Scotland Spotlight Session
Elaine Dibben took part in a discussion at AFA Scotland regarding finding permanent substitute families for children in Scotland. Elaine discussed the CoramBAAF practice note 'Best practice in meetings between prospective adopters and children prior to matching' (PN64) - available to members for free in the members area - and available for sale in our bookshop. 
She was joined by Rhian Beynon (Adoption Support Manager One Adoption West Yorkshire), Kate Richardson (Senior Practitioner Linking and Coordinations Family Based Care Edinburgh) and Fiona Duncan (Adoption UK).