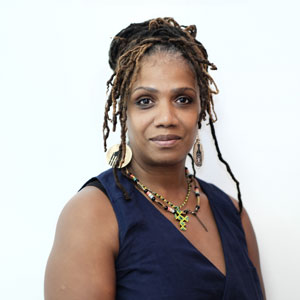 Roana Roach - CPD, Training, Consultancy and Advice Manager
It is with great sadness that we announce that our much-loved colleague Roana Roach has passed away.
Roana had been with BAAF/CoramBAAF for nearly 16 years and her presence and influence across the organisation was rich and always positive. She started as a trainer consultant and became training manager when BAAF became part of Coram in 2015, playing a key role in settling the team into its new environment.
Roana had many achievements. She was part of the team that trialled the "KEEP" fostering programme that had been originally developed in the USA. She was a central figure in supporting CoramBAAF black workers' groups, which included at different times groups for managers and for black adopters, and which she ran for 15 years. In the past year, she led complete restructuring of the training team, building a diverse pool of associate trainers.
Through all her work, she earned huge respect for her approach, which was imbued with a high level of expertise, warmth, integrity and professionalism.
Roana had been battling illness for many months. Our thoughts are with Roana's husband, her two young adult sons, her mother, and wider family and friends.
John Simmonds', CoramBAAF's Director of Policy, Research and Development, worked alongside Roana for many years. Please read his tribute to her.