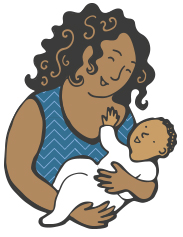 Yvonne is an African-Caribbean foster carer who looks after her two teenage foster daughters Pauline and Carmen. Her interest in fostering was sparked by her birth daughter who read an article about the need for black foster carers in a black newspaper.
She says, "as a black parent I wanted to share my sense of confidence and pride in my heritage with my foster daughters, just as I had done with my birth daughter. I think what clinched it was a trip to Jamaica to my family and they the young people then saw me not in isolation but as part of a family unit myself".
"As I began living with Pauline and Carmen, I realised that Carmen's relationship with her father was poor and she desperately needed a mother figure. Pauline on the other hand was able to respond more easily to physical affection. Both the girls learned that it is possible to disagree and still remain friends. Carmen once said, 'argument is good for the soul!'."
"My birth daughter knows a lot about her background and we have 'black' books in the home and love all kinds of food, including rice and peas and roast dinners too. So I was very surprised to hear Carmen use derogatory terms like 'half-caste'. I made her look the word up in the dictionary and we discussed its meaning. Pauline too had negative views about her racial identity until she decided to trace her father and now she keeps in touch with her grandmother too. I also helped Carmen to make contact with her brothers and sisters and this is very important to her".
Helping Carmen and Pauline to settle into her family means a lot to Yvonne. She knows that one day the girls might want to live independently and manage their own lives, but she hopes they will always remember they have a family for life.